I have to credit my son for the ideas here. This strangely reassured me I have done well as a parent.
The concept is to combine the Star Corps Trooper mini (CW) with the Stormtrooper Officer mini (A&E) to create a new officer under Bly.
http://starwars.wikia.com/wiki/Barr
Simple - cut off the arms of the Star Corps Trooper and the Stormtrooper Officer, arm swap. Yields Lt. Barr and another yet to purposed mini.
As for the card, it took a little digital manipulation.
Combining:
and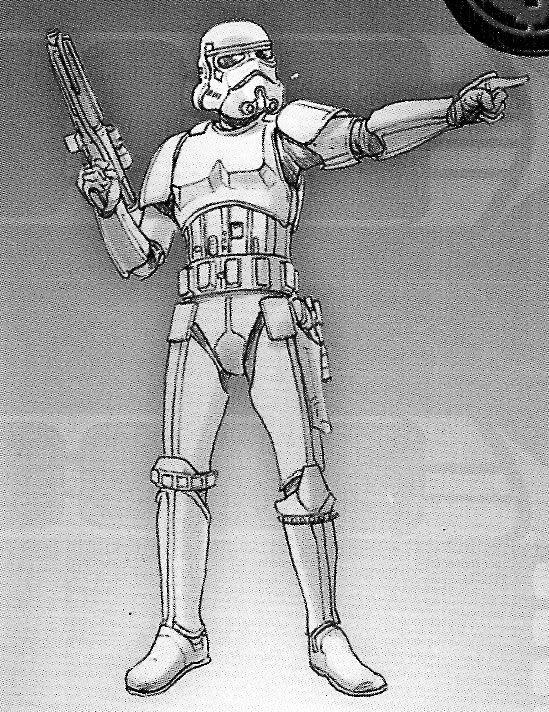 Start by cropping off the arms of the Star Corps Trooper and cleaning up the background
Same for the left and right arms of the Stormtrooper Officer
and the belt and the abdomen plates of the Stormtrooper Officer

Combine the elements and touch up with a gray charcoal pencil, and black pencil, and clean up back ground.
Stat creation was patterned after several minis, no one specific.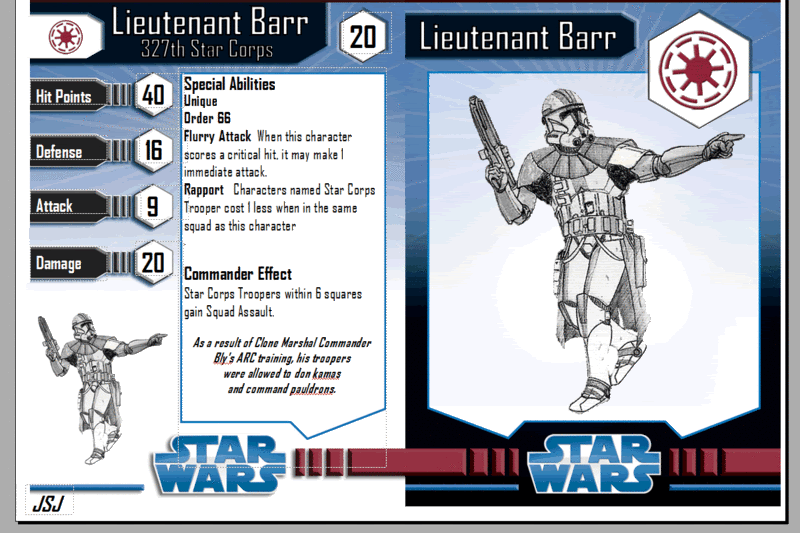 Minis are from left to right: Star Corps Trooper, Lt. Barr, Stormtrooper Officer, extra dude (see below)
Hope you enjoy!
Maybe the extra dude should be Sgt Harkas from Joker Squad.