Haven't gotten around to making many new customs lately, but I've got a couple (that I made around Christmas, didn't get around to taking pictures
) new guys to share.
Starting off with some custom ARC troopers. I picked up about 30 clone troopers at my FLGS (a guy dropped off a couple boxes of minis for the store to sell) and decided to convert some of them.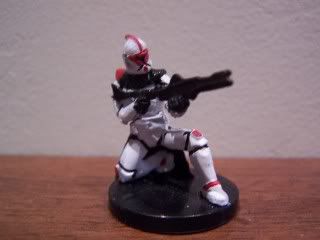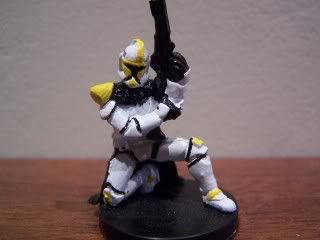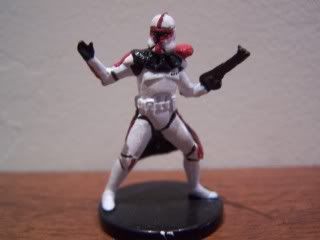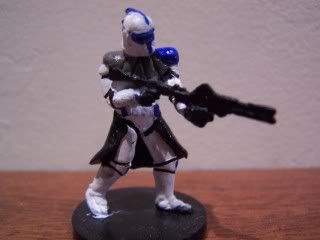 Next is a repaint of Mandalore the Ultimate. From the first time I saw the piece, I was horrified by the paint job. His armor is silver, not golden!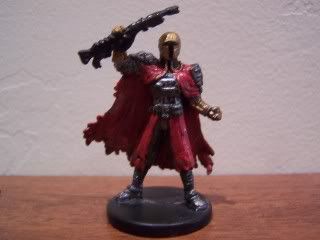 And last but not least, the reason the thread is titled what it is. A fellow mini player at my LGS had once joked about making an Ugnaught that looked like Santa Clause, with a giant sack that held all his little "gifts" (bombs, hehehe) and I took on the challenge.
Well, thats all for now, enjoy!