Really Cool Alien from a Cantina

Joined: Tue Nov 04, 2008 9:10 pm
Posts: 191
Location: Webb City, Missouri
I am playing in a tourney tomarrow and I need some help finishing of my Rebel squad.

This is what I have so far.

General Dodonna 9
Wookiee Freedom Fighter x4 56
Czerka Scientist 13
Shaak Ti, Jedi Master 47
Lobot 27 (reinforcements are 6 ugis)
Caamasi Noble 5

Thats 15 activations counting reinforcements and I have 45 points left.

_________________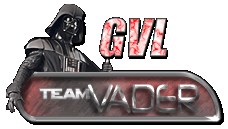 ***




Last edited by hman73 on Fri Feb 27, 2009 9:59 pm, edited 1 time in total.