With Map pack 1 in the bag and waiting to ship, I thought I'd send a little time the last few days on the second map pack.
I wanted to get Kashyyyk out of the way because its been a pig getting together. Kashyyk is technologically advanced, but they have a very primitive feel, So sparking a balance between Ultra Futuristic and Primitive has been a little tough.
Getting a good floor plan down was challenging, but I think I found a happy medium between what I wanted to accomplish and something good for the skirmish.
I really wanted to do A treetop locale, and not the beach, mainly because growing up as a kid I had a kiddie star Wars book about Chewbaccas son getting lost in the forest below, those pics always stuck with me in my head, and I knew I wanted a kashyyk thats near and dear to me. I'm sorry but I was more than dissapointed with what I saw in Episode 3 as Kashyyk. honestly it may be my biggest star wars dissappoinyment ever.
I'm sure anyone over 30 agrees with me.
Anyway heres a few Teasers, this map will be availbe in 6- to 8 months, by the time your burnt out on the first pack!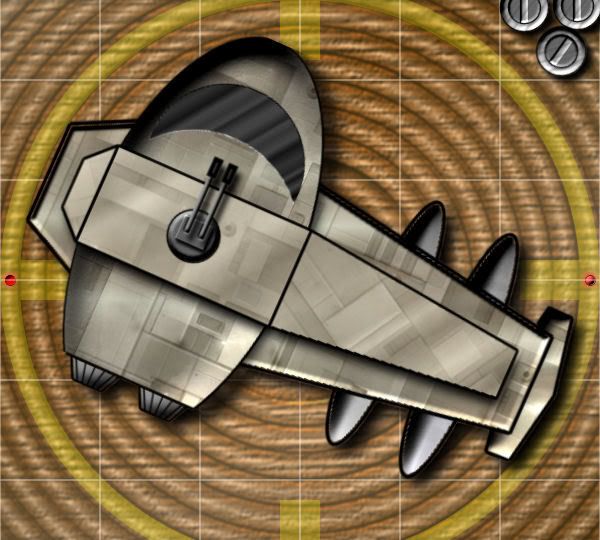 It took me a few hours to get this perfect, but I think its pretty sweet, Its kind of a Imperial shuttle meets B-wing. Just a general purpose space craft, I wouldn't be surprised if you see this shuttle pop up on other maps.
And heres my little security treehouse,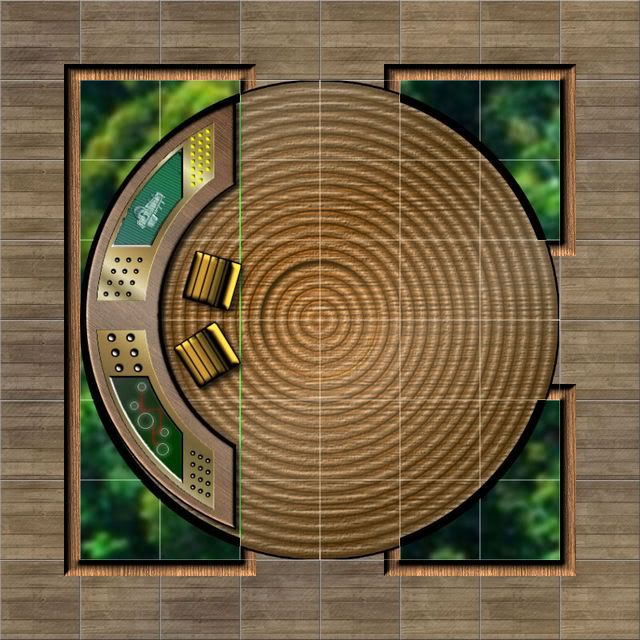 I though it was pretty clever of me to make the computer console out of wood,
.
The challenge fo r me is going to get the beveled corners right, and I may have to out source for it, but I think It'll turn out fine.
I'll have more teasers every few weeks on new maps as they come.
- Matt
"JediCartographer"