Sunday:
Brain fried. No more juice left in it. Due to exhaustion, malnutrition, emotional overload and brain fatigue, I was walking around in a complete haze. There were smaller tournaments I could have entered on Sunday, since I wasn't playing in the top 8 finals, but I chose to just relax, have fun, and forget my woes. To the dealer hall again!
There are other things for geeks to behold in the dealer hall besides games and merch. There are wise sellers who know how to get gamers' attention. They go out and hire models, actresses and beautiful women of all sorts to lure the customers in. And at Gen Con, they come out in packs! They are known as:
Listen to this awesome tune while you scroll the gallery!
(I suggest you copy/paste this link in another window, so you have soundtrack to your viewing!)
http://www.youtube.com/watch?v=Pgk1nqkJAac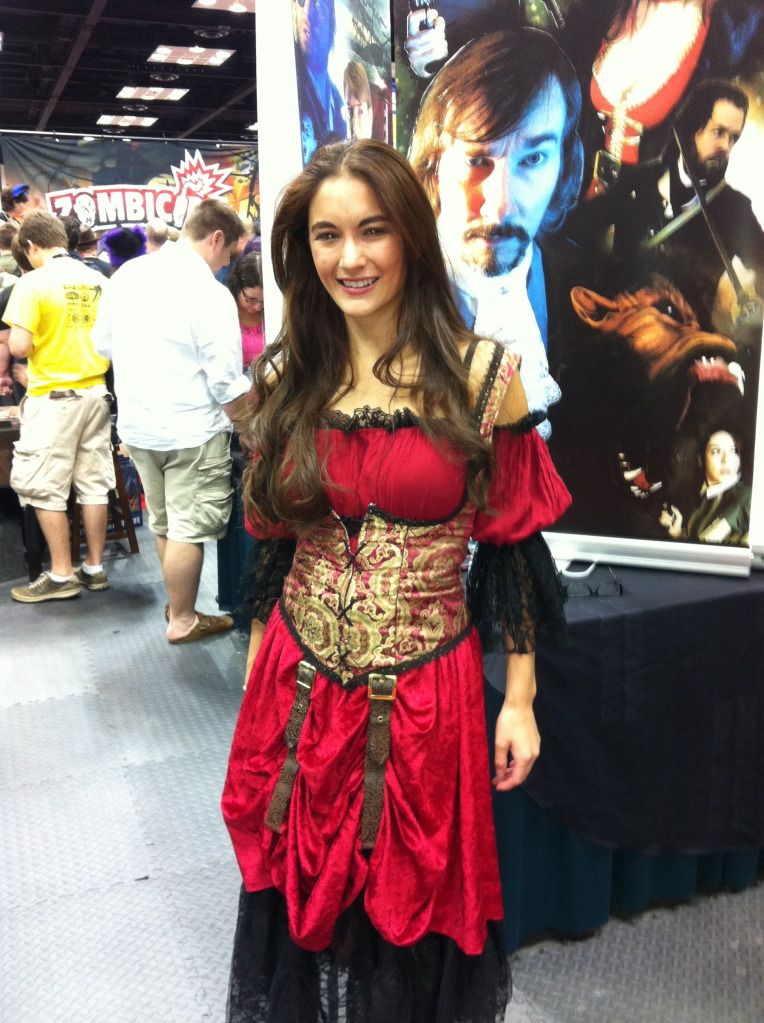 This company uses lots of models in their games. We like them.
I wish I was in this troop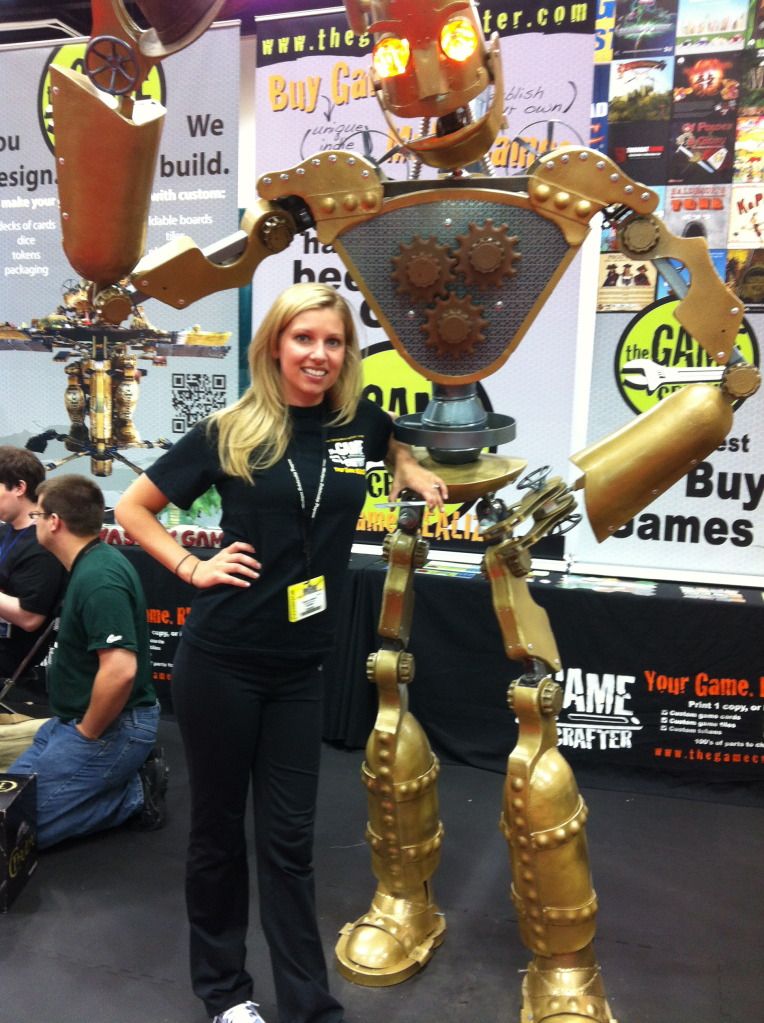 There's a robot there too!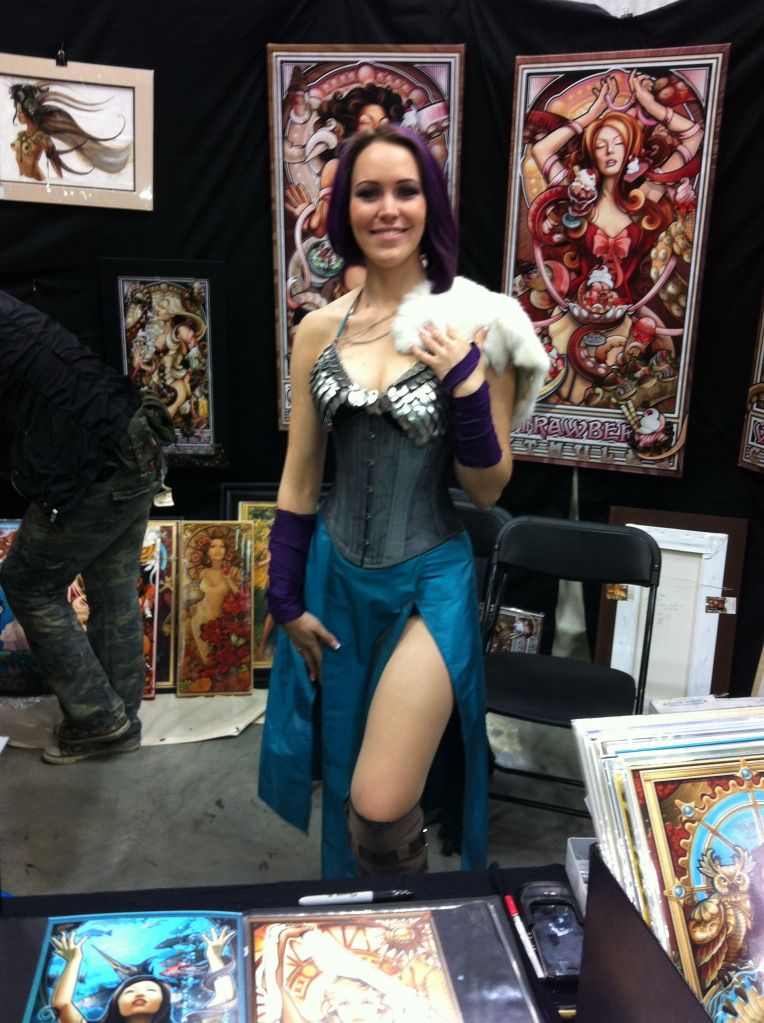 She's actually the artist. Double threat!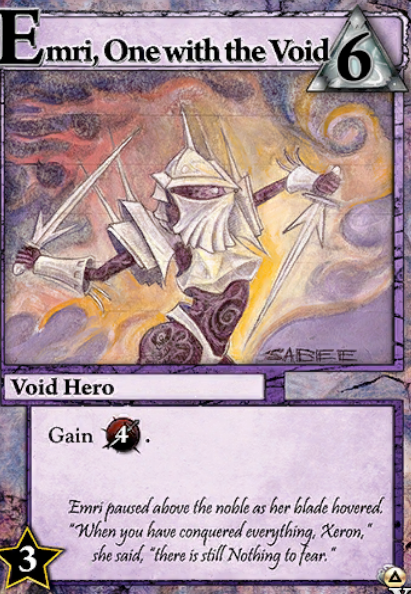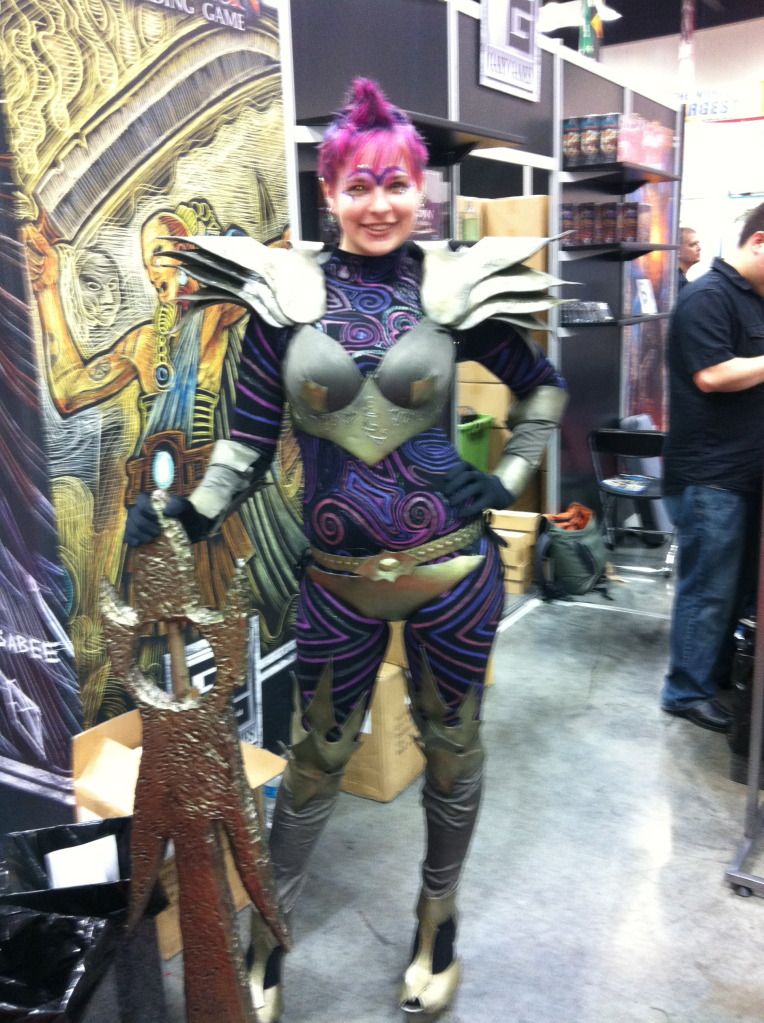 Same Booth Babe, different day. She's promoting Ascension, by the way!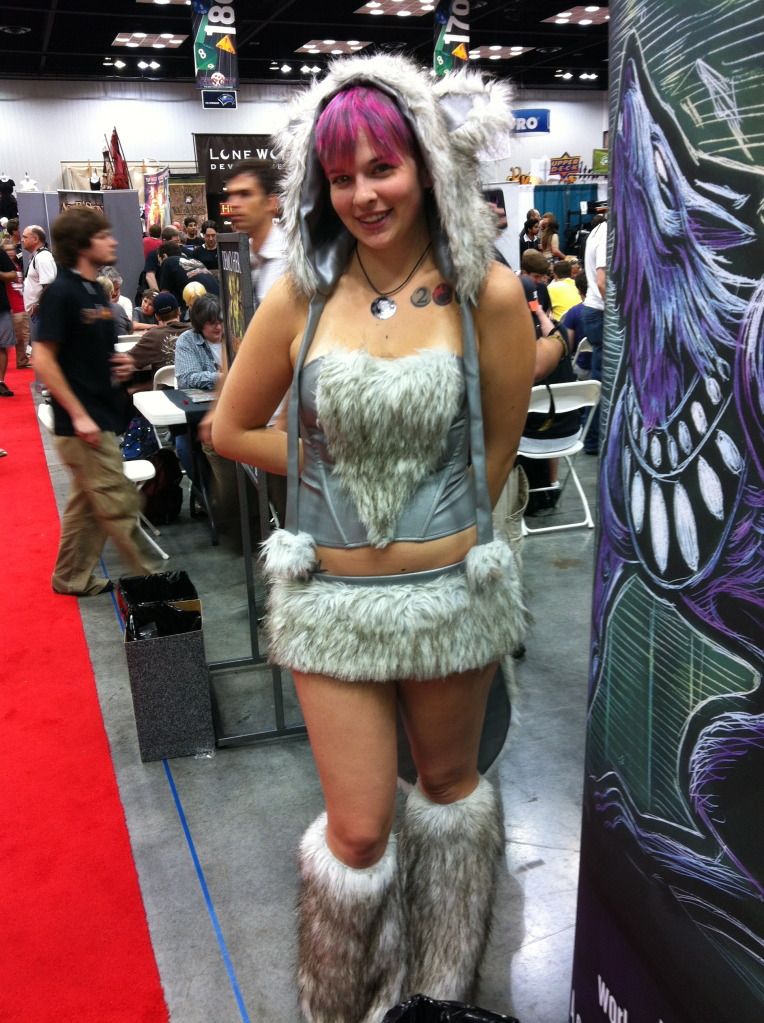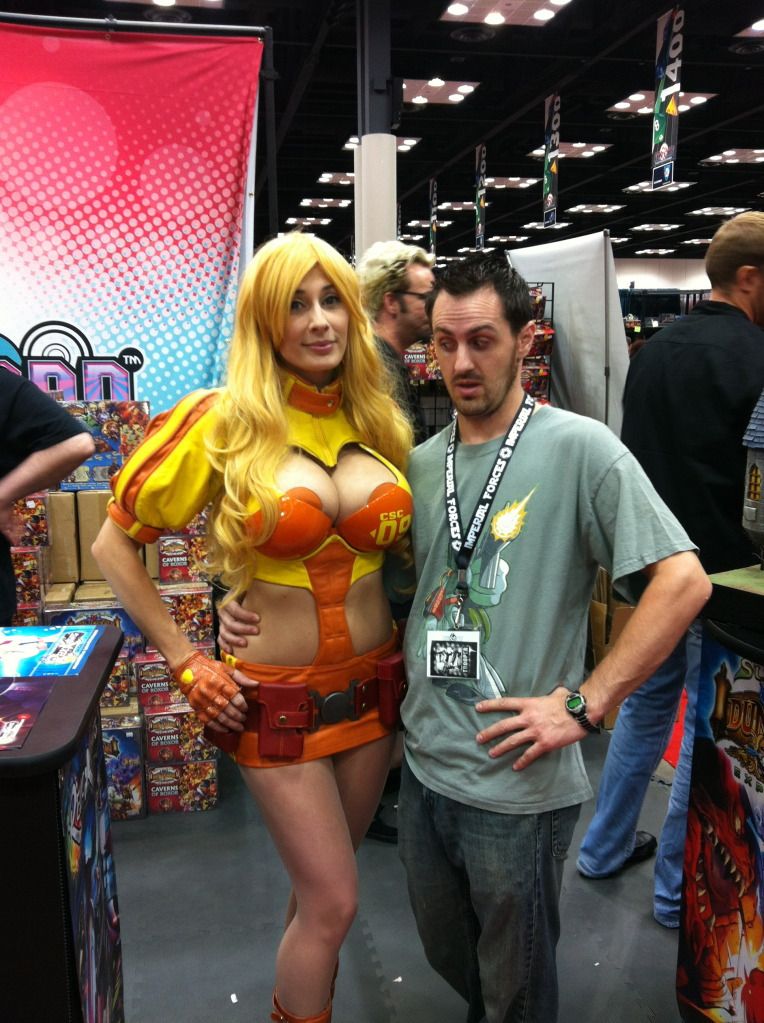 OK, I'm not proud . . . but COME ON!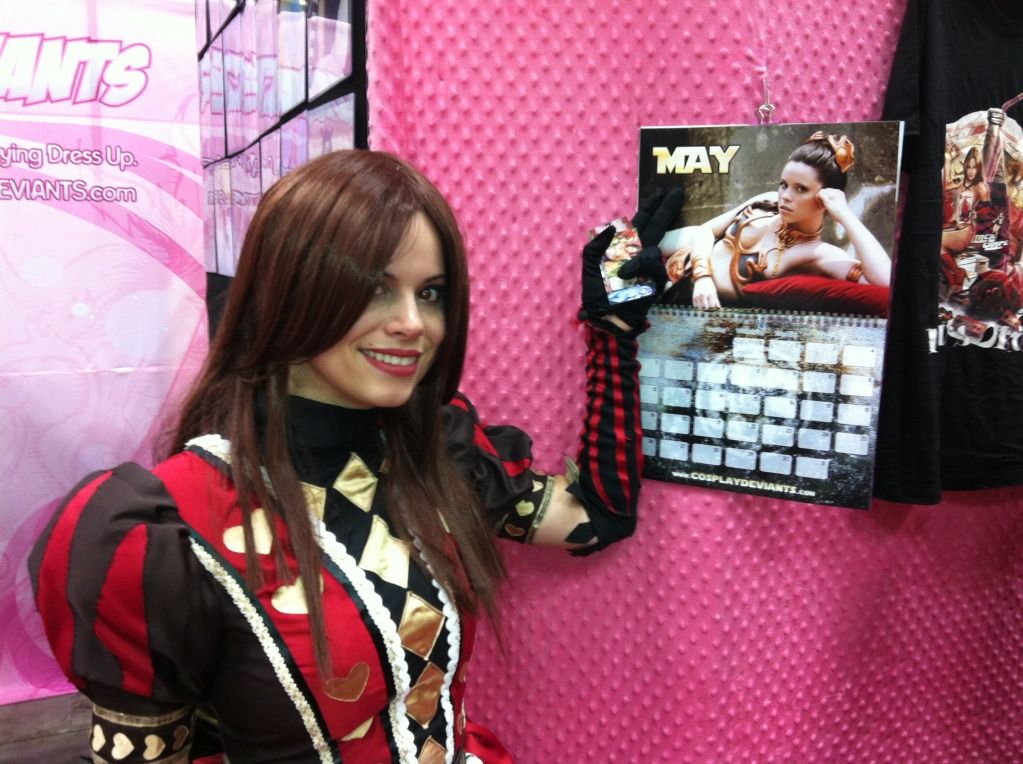 This is the actual model in the calendar. Posing with her calendar.
Looks a little different as Princess Liea, no?
Oh - it occurs to me that it might be time to dispel a rumor that concerns the attractiveness level of the sparse few females that do attend Gen Con. While that negative image is certainly true of some, it is not true of all. Time for some photos of actual, non-hired (to my knowledge), for-real hot nerd attendees!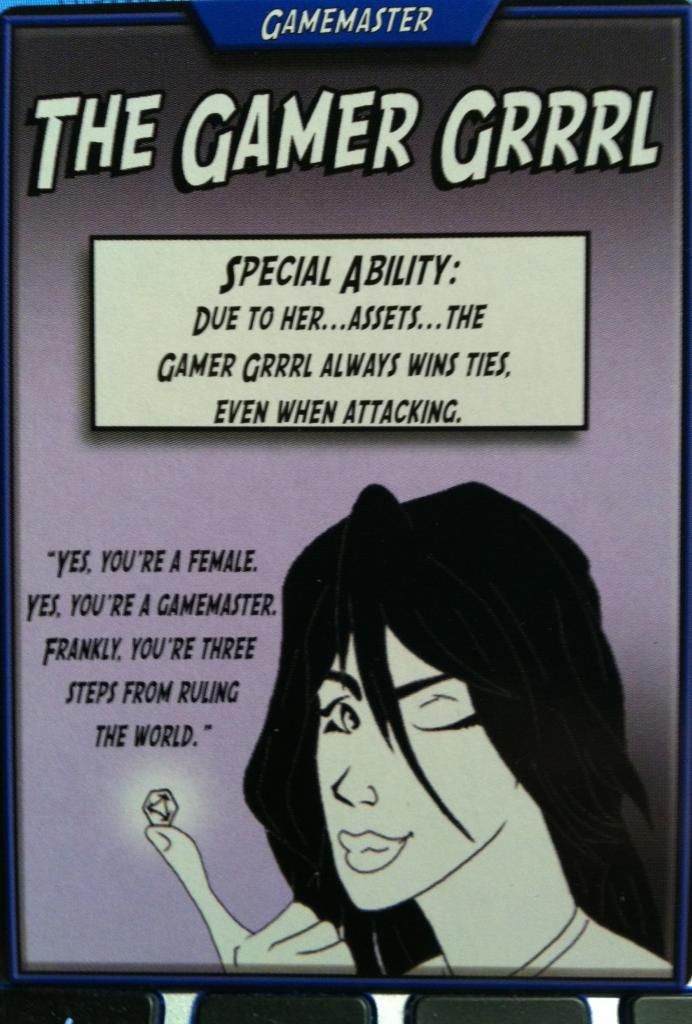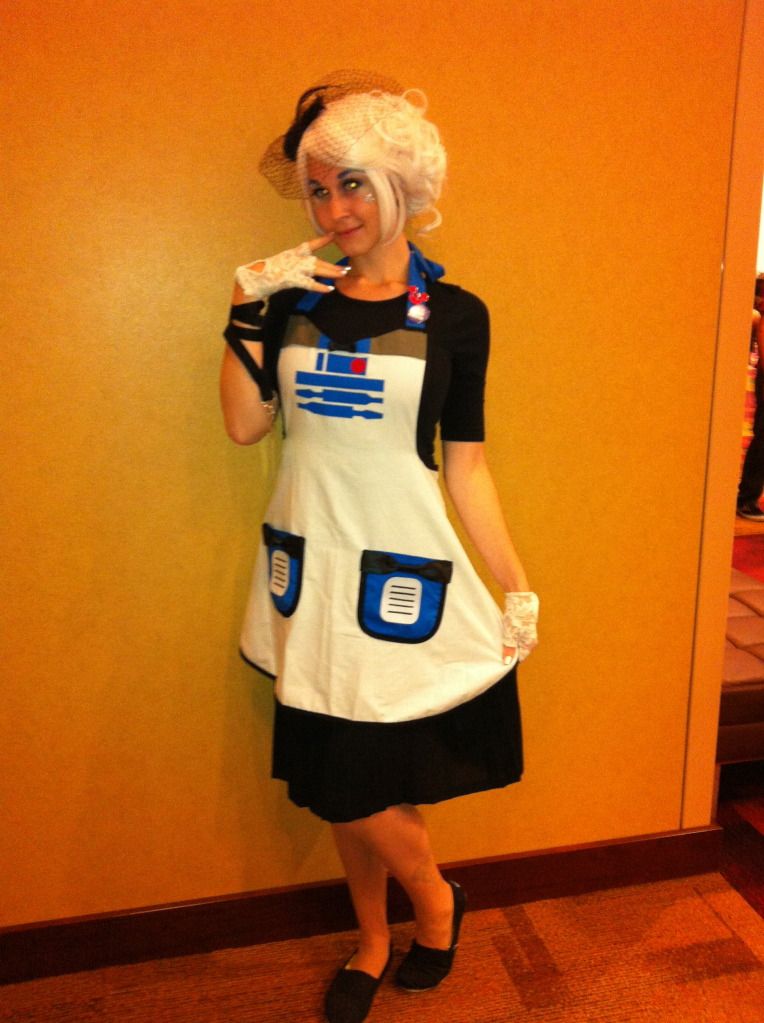 Hottest R2-D2 ever!
No idea who she's supposed to be (nor do I care)
Wish this pic wasn't so blurry!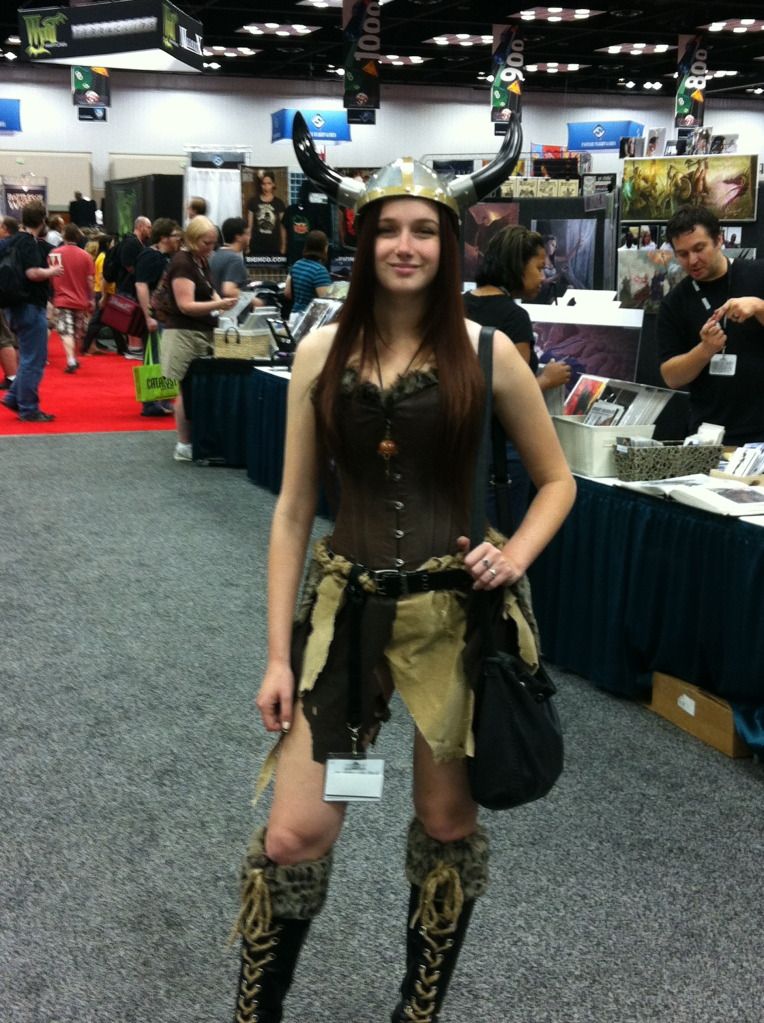 She's legal. I checked.
Dunno, but hot.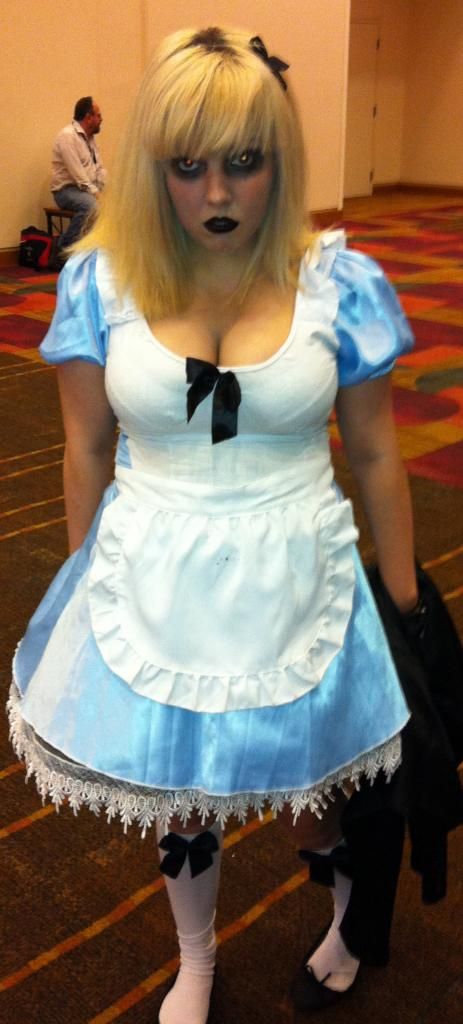 (well endowed) Dead Alice
D&D Freakette?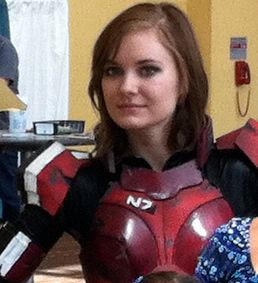 Power Ranger? Metroid? I dunno . . . But hot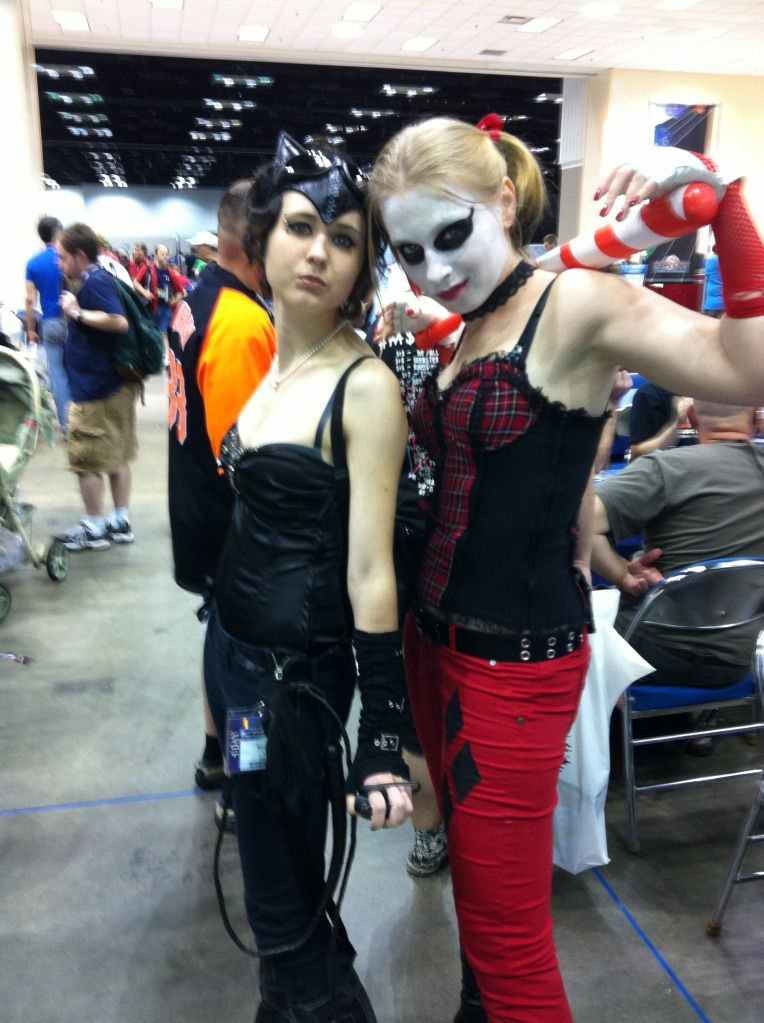 Holy sexy super-villains Batman!!!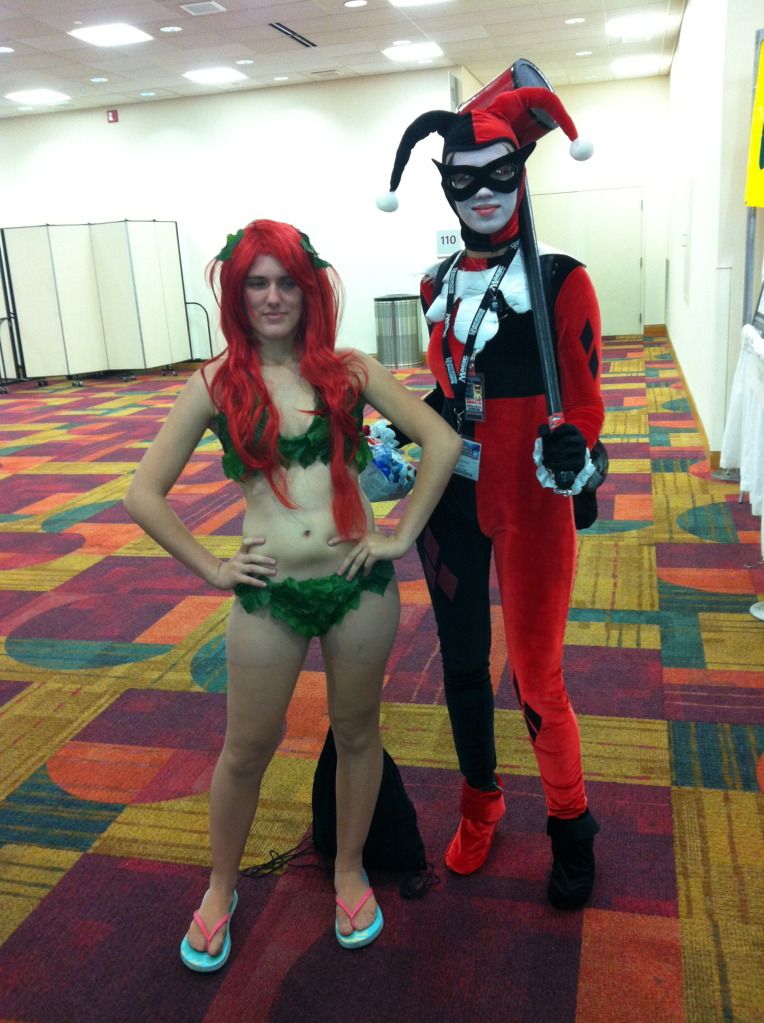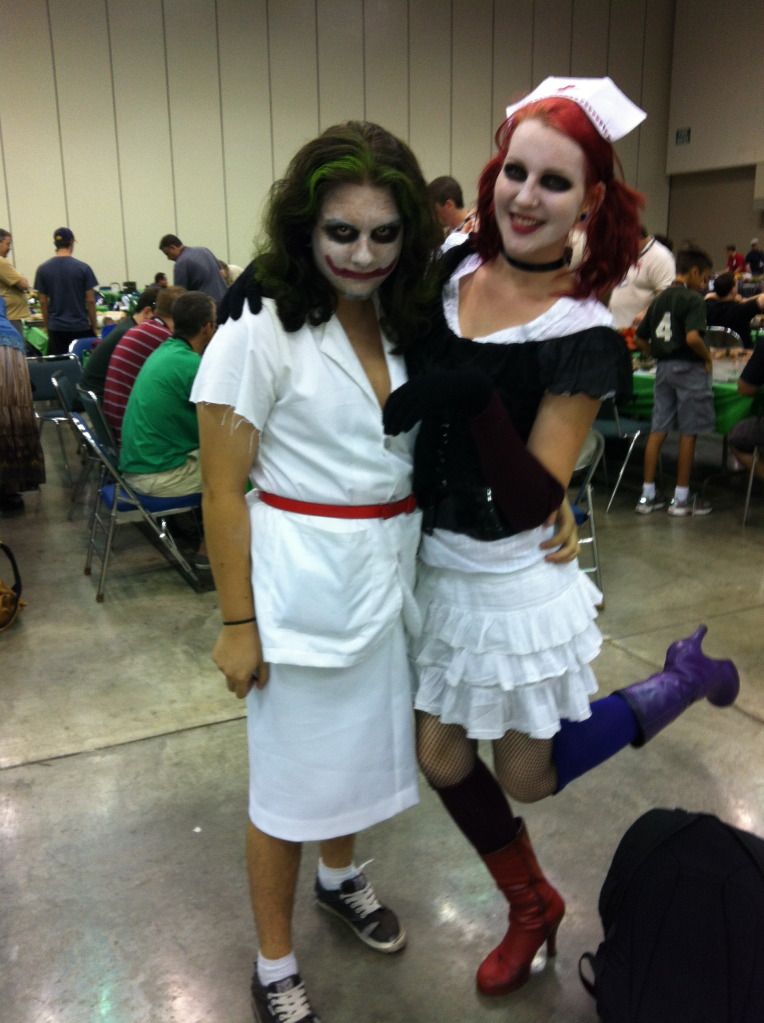 OK - Joker isn't sexy . . . but his nursemaid sure is!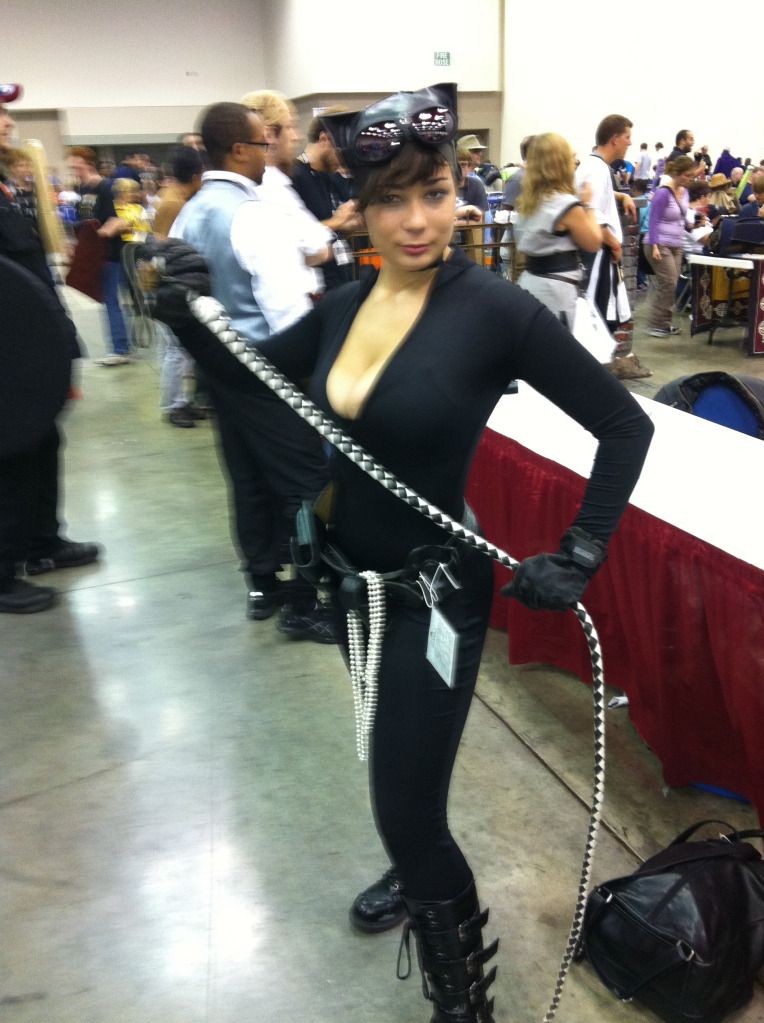 This catwoman has very nice . . . attributes

Super Mario's . . . Sister!?!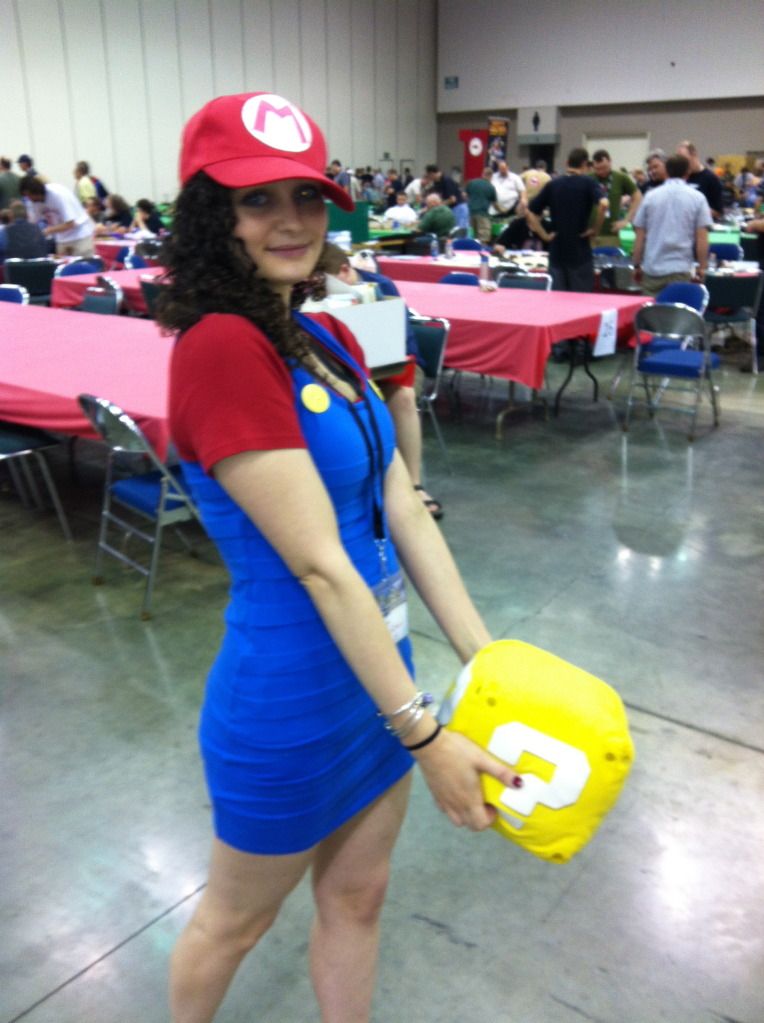 What game does SHE come from? I must play it!
Ah, furries!
http://freakipedia.net/index.php5?title=Furries
Yet another example of when I have no idea what they are portraying,
but I am suddenly very interested.

You don't really see how great this costume is until you get the 360 degree view.
Once again, I'm not proud, but COME ON!!!
Lara Croft (yawn) and CAPTAIN HAMMER!!!
Sorry, Lara,
NPH + Mal + Joss Whedon = WAAAAYYY Greater than you!
(Not familiar with Dr. Horrible? Educate yourself and thank me later:
http://drhorrible.com/
)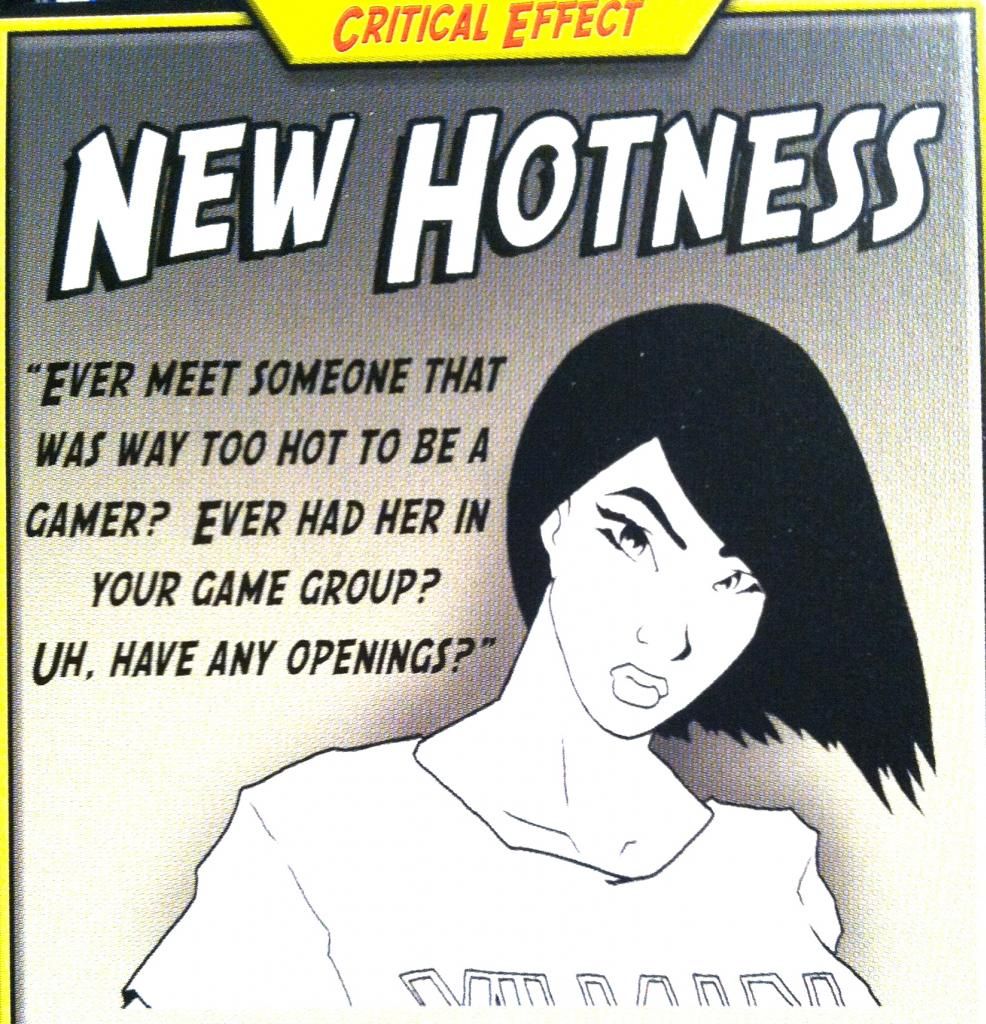 So some may disapprove of all the objectification of females that I displayed in my Sunday recap. Well, all I can say is at least it's POSITIVE objectification. I think gamer ladies should be held on high, not torn down.
Well - that was it for Gen Con 2012. We made our way home and drudged back into real life. Even through all the exhaustion, headaches and heartaches, it was all worth it!
I'll leave you all with one final thought:
Contrary to popular belief, we nerds do alright for ourselves.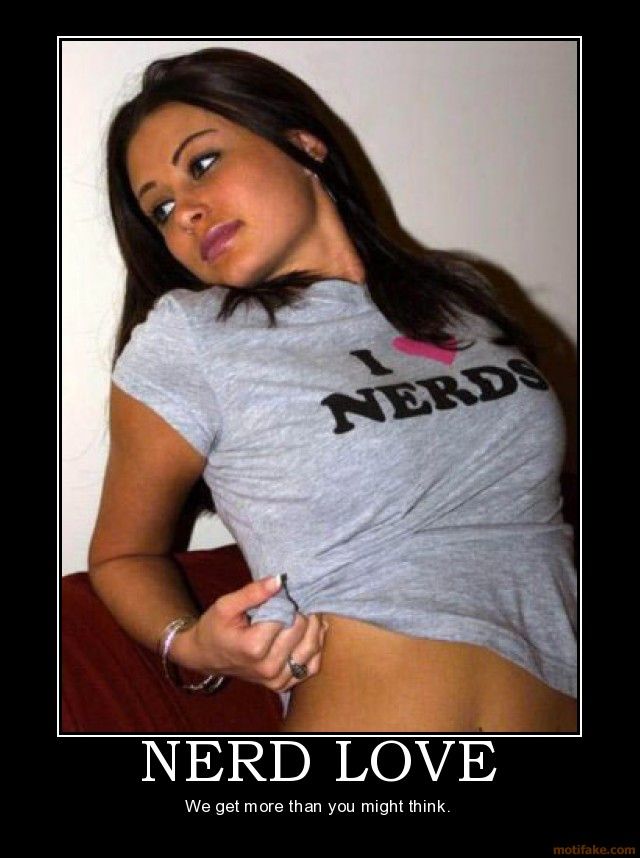 Then again . . . not all of us are dating television actresses. Oh wait - that's only me.
PS - curious about those cards? (Booth Babes, Gamer Grrrl, and New Hotness) It's from a game called Edition Wars! It's by the folks from D20 Radio's new game division called Gamer Nation Studios. You are a gamemaster trying to win gamers into your group and declare you edition supreme! You can buy the game here:
http://www.thegamernation.org/gamestore/product_info.php?products_id=36&osCsid=7c8m9j27a5j9go6blcl1lvmtf0