Jake's vehicle packed to the gills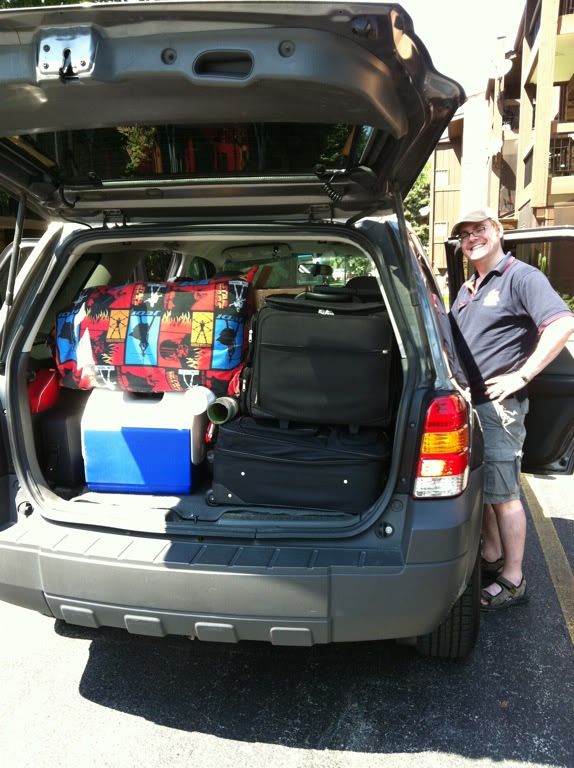 Wed night gaming in the Marriott lobby. Here was the ill fated epic Talisman game
Here's us playing Kung Fu behing the Dejarik board, pizzas and beer.
Trevor looks like he's manifesting some wicked chi for his next attack, his shoulders are GLOWING. And Deri is crapping his pants.
Metal sculpted Boba Fett Helmet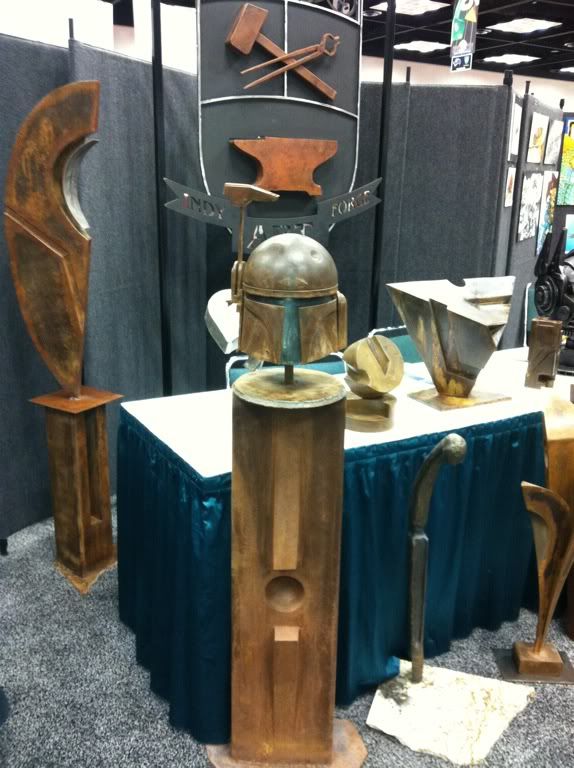 Jake getting spanked for his birthday at Hooters (sure hope his wife never goes on these boards!)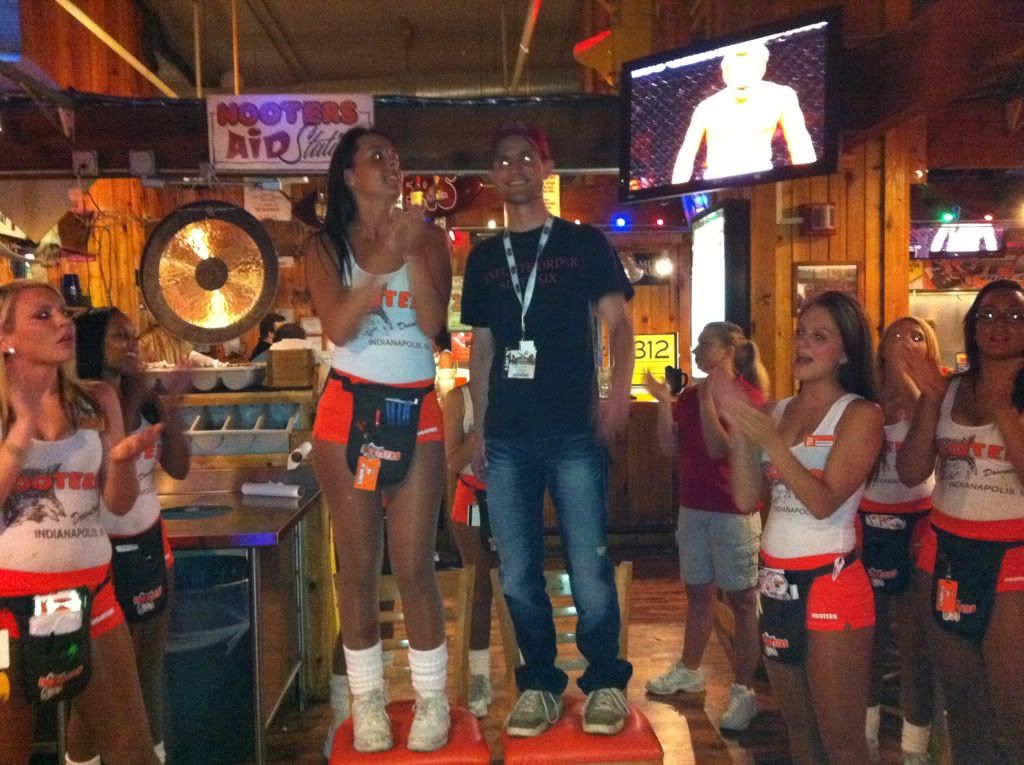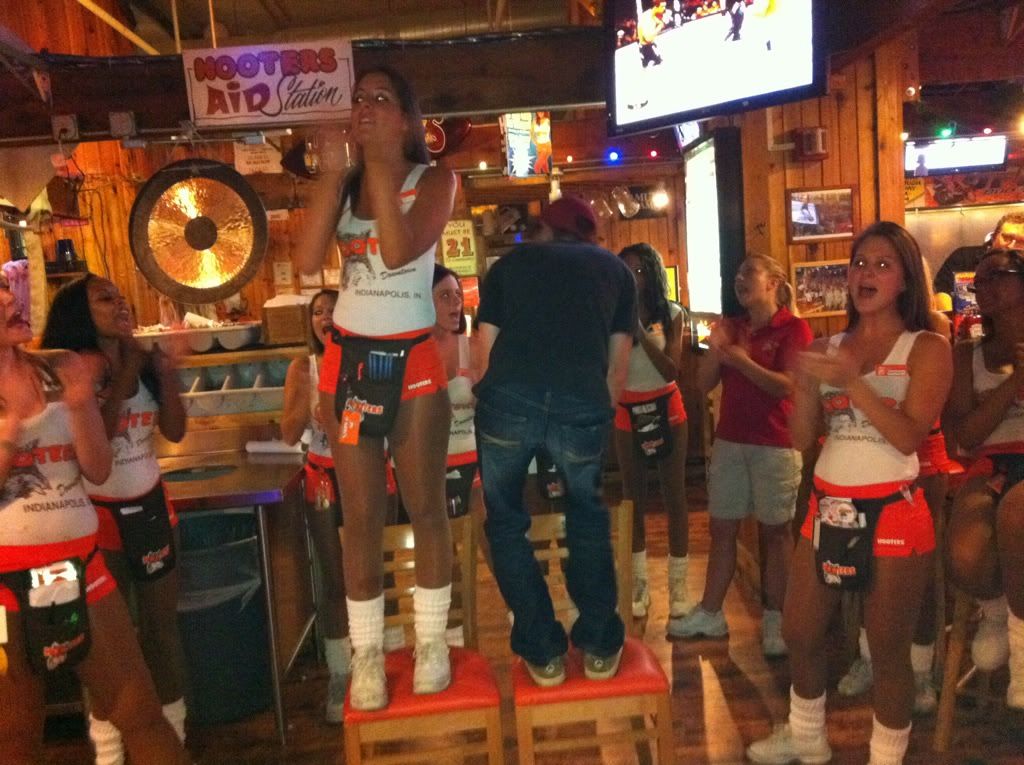 Random nerds in costume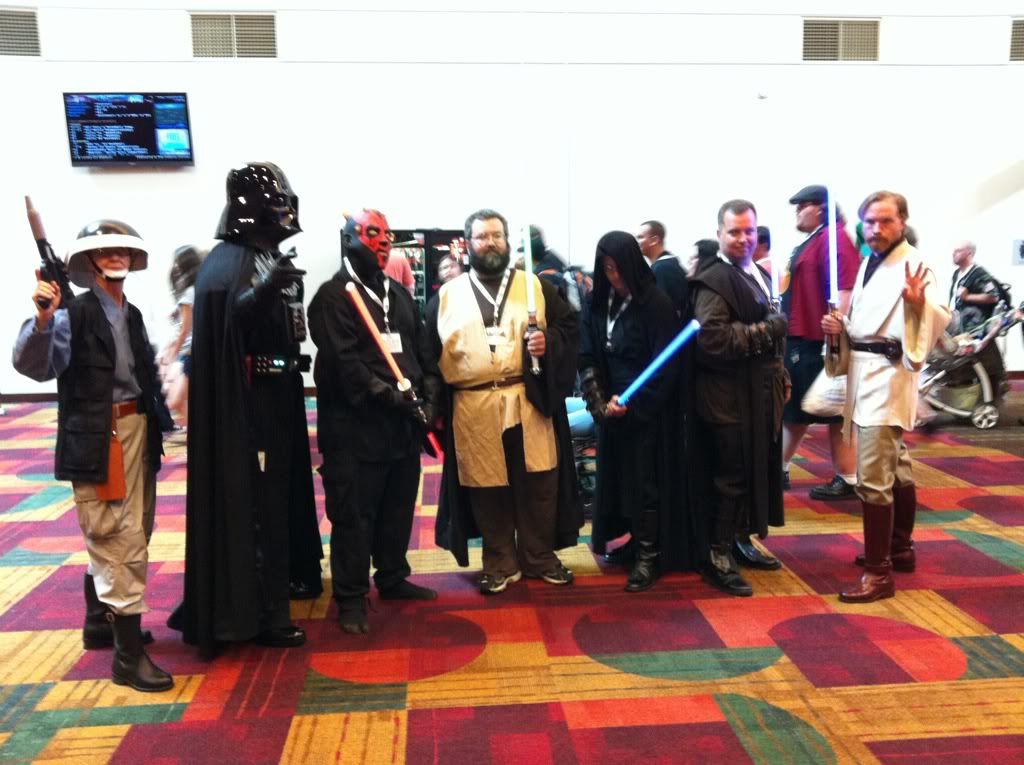 Graham Bingham and Tim Ballard posing with the killer "Ultimate Regional Champion Championship" banner that Graham made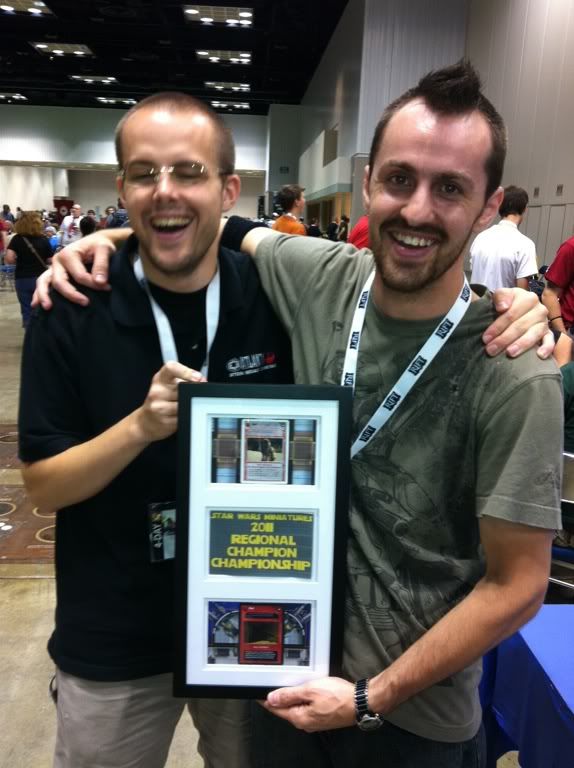 This was a sight to behold, to say the least. Apparently they got kicked out of the mall for their outfits.
Never have I seen 2 such opposites
Hot slave Leia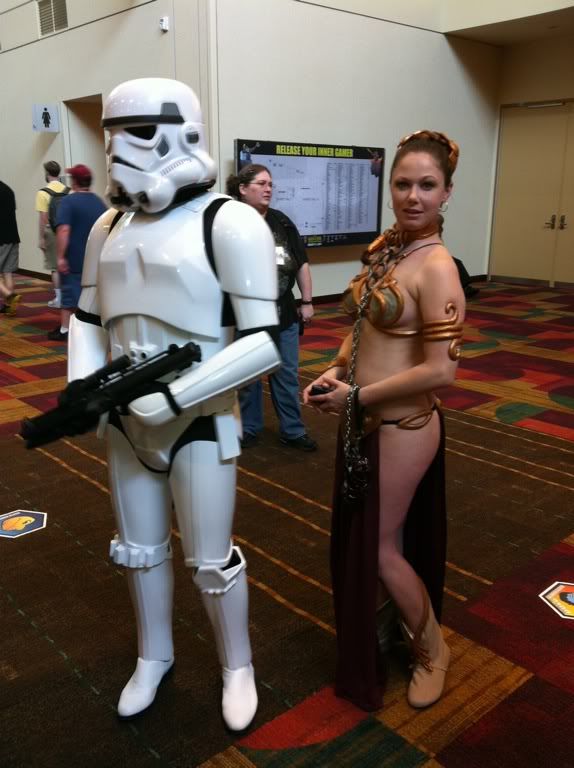 Same slave Leia and her nerdcore ink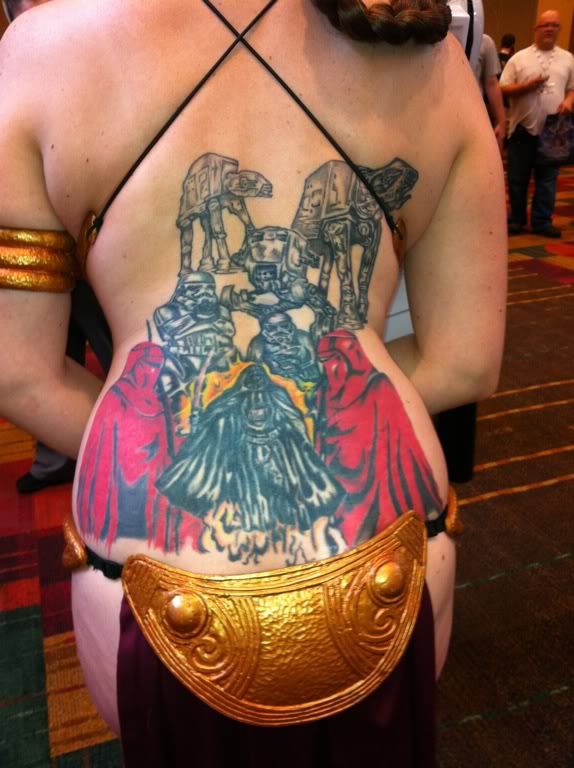 And last but certainly not least, I give you my vote for hottest girl at GenCon.
Man I wish that was Mando armor instead of Halo, but really, who's complaining?