Some interesting photos I ran across today. They were posted on 10-27 to confirm the latest release is shipping.
The torso and legs of the Stormies are resin and the rest is metal.
Here is a shot of a sloppily assembled one for size comparison.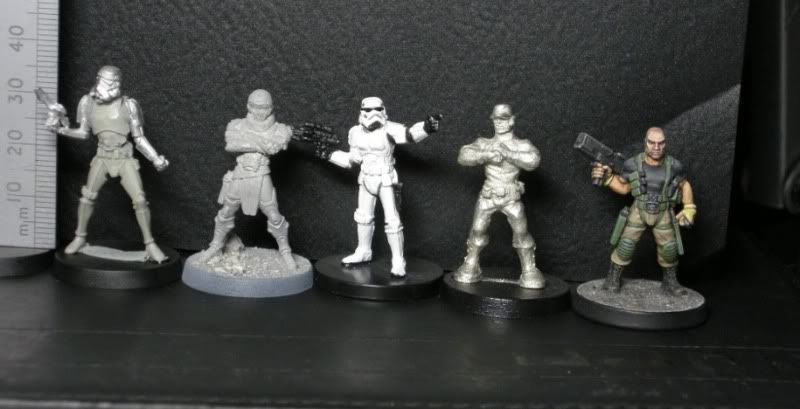 They are probably in scale with the FSC and CotF Sandy.