For those who might not know, Eric Larson (aka Engineer) has been making awesome trophies for many tournaments this year, and virtually every tournament at GenCon got at least 1. A lot of time and effort went into making these. They are 3-D versions of portions of our maps. They have the terrain squares, as well as some walls, doors and objects.
I took some photos of the ones I won this year. To make them look even cooler, I put some of my minis on top to make killer fight scenes from the movies.
Thanks again Eric, they really are cool!
All of them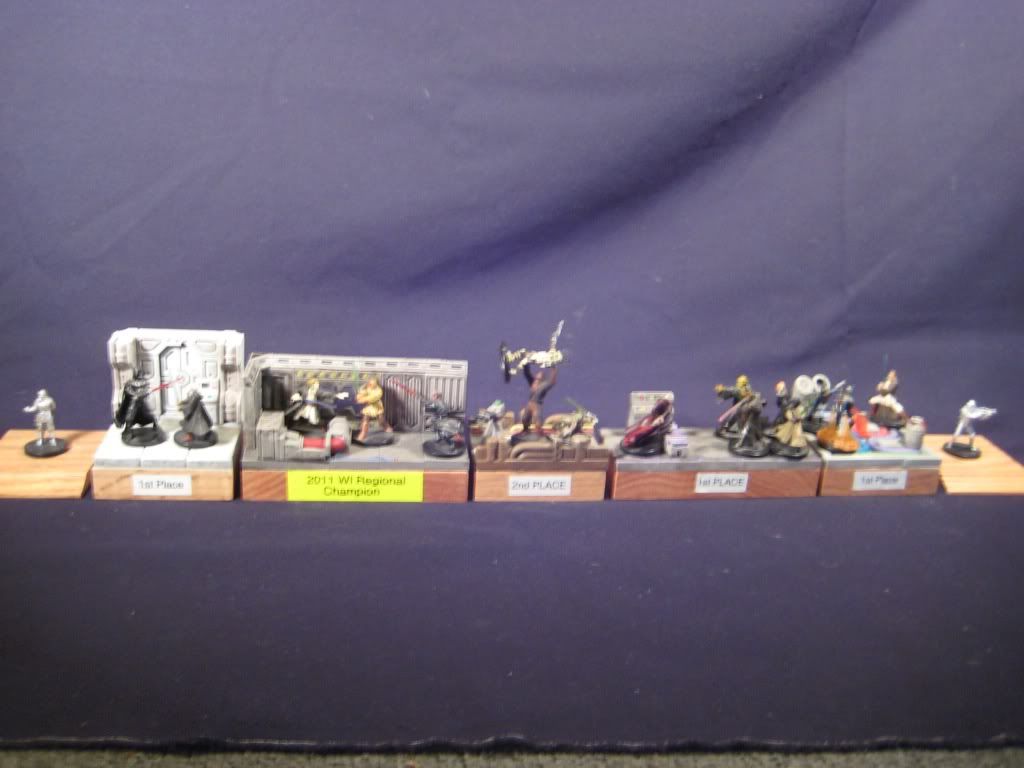 Marmalade Dog Iron Man series overall
Chicago Regional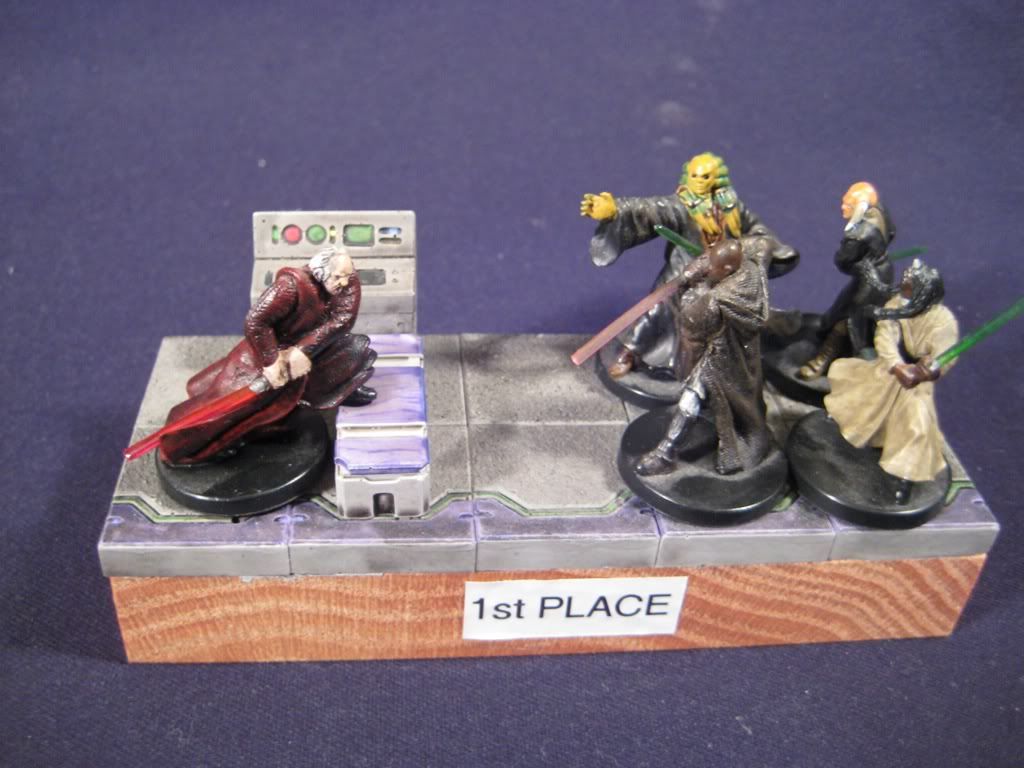 Wisconsin Regional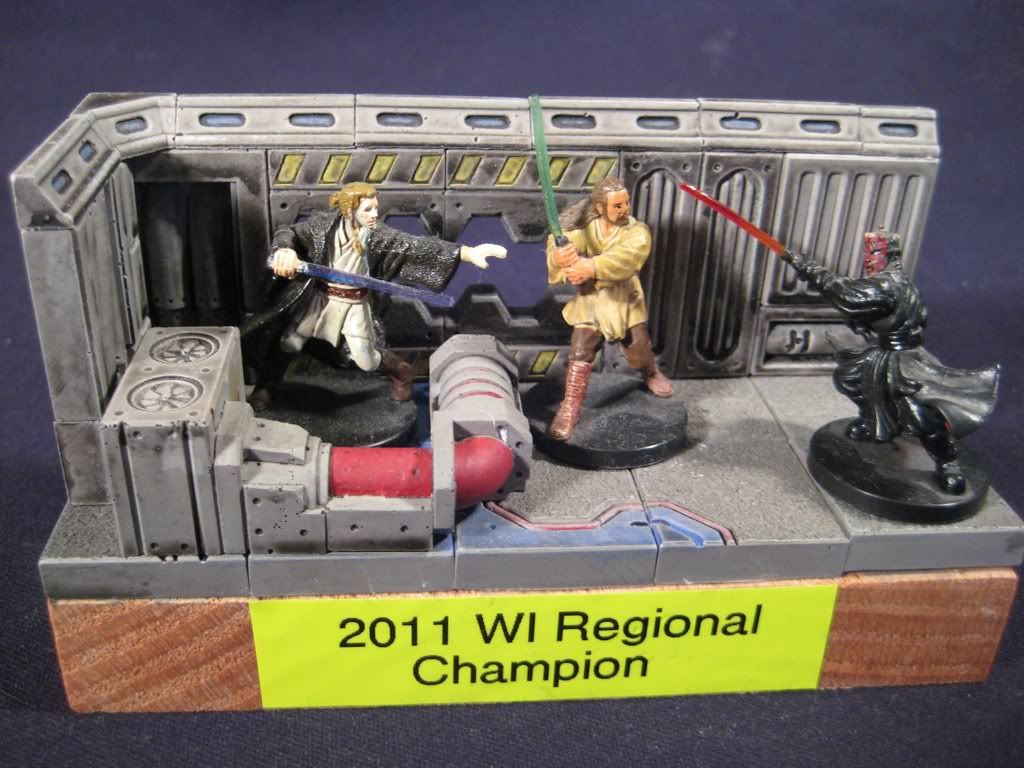 GenCon Jedi Challenge 200pt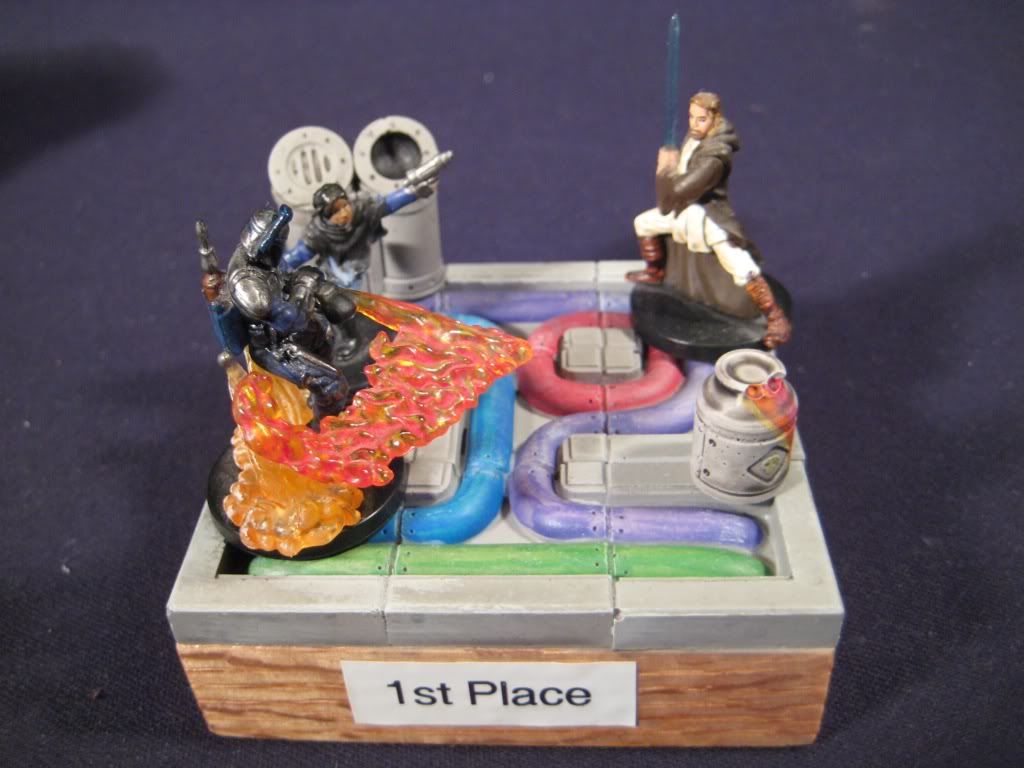 GenCon Jedi Challenge Iron Man Series overall