Okay, sorry this has taken so long, but here goes.
It's simple, just vote for your favorite.
EDIT: Since some people didn't put the direct file links in their submission, and I have no clue how to get the images to show up, you will have to go look at the other thread:
HERE
for Sithfan's and Jonny's entries.
Abiwan's Rainbow X-Wing
DarthJawa's Sabacc Cards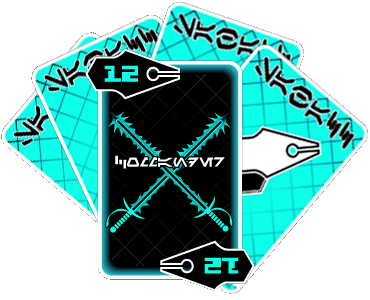 Johnny's Classic Style
Attachment:
james.jpg
Johnny's w/ X-Wing
Attachment:
Untitled-1.jpg
Abiwan's Ghostly
Armoredgear7's Retro Logo
Sithfan's Entry
Attachment:
R&R Logo.jpg
Sithfan's with characters
Attachment:
R&R Logo 2.jpg
kezzamachine's Colorful Entries