Okay, I got all my pics uploaded to my photobucket. I will put some of the ones pertaining to Minis here!
First off, they aren't fantastic, but I think they turned out okay for the purpose! Here we have the community of Star Wars Minis ! ! !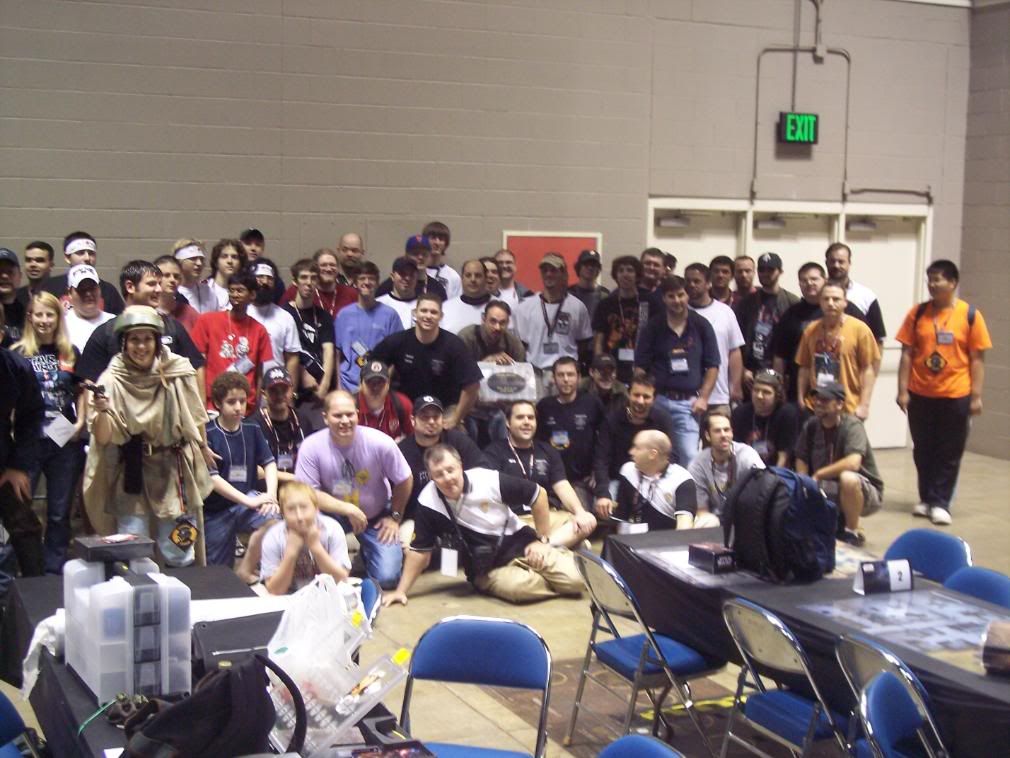 How about the hot little Aayla Secura?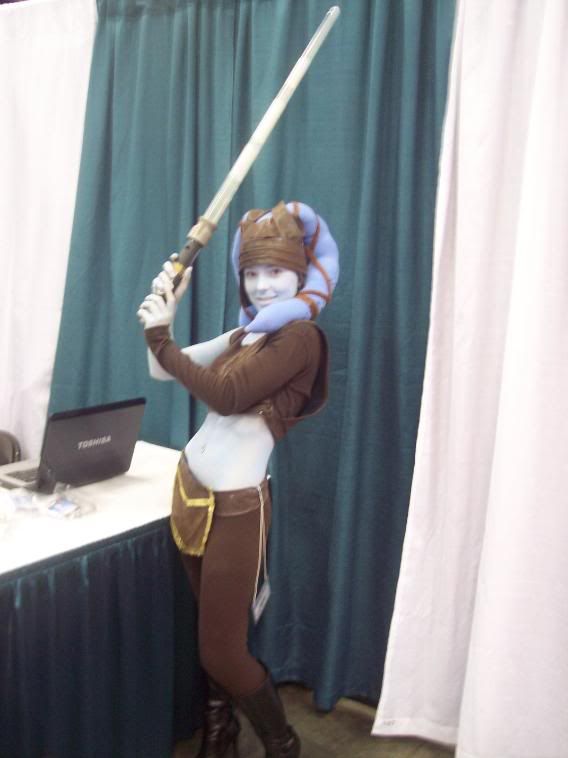 The amazing costumes of Doug & Dejuan, a.k.a. Hothie and Lady Hothie!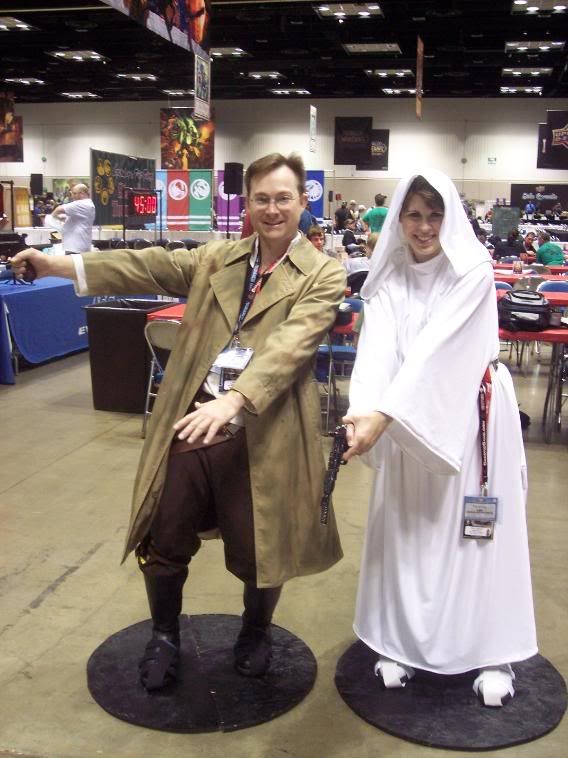 I had to get my picture with this Endor Princess!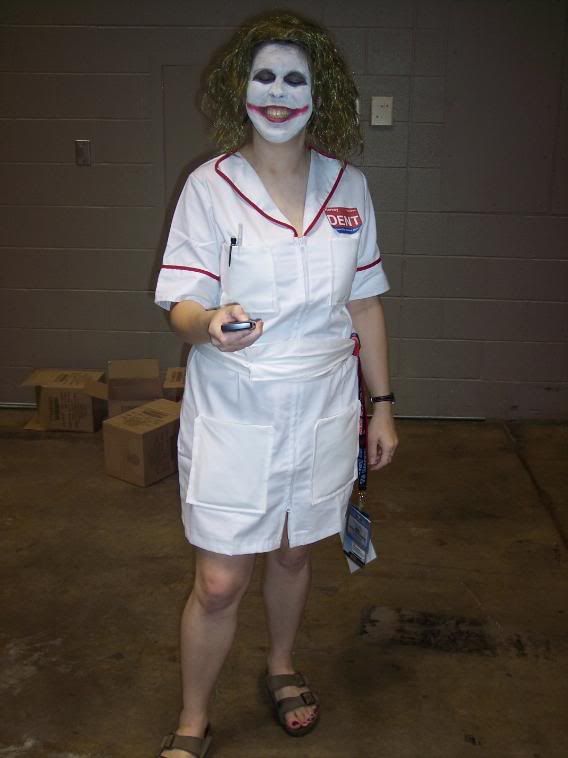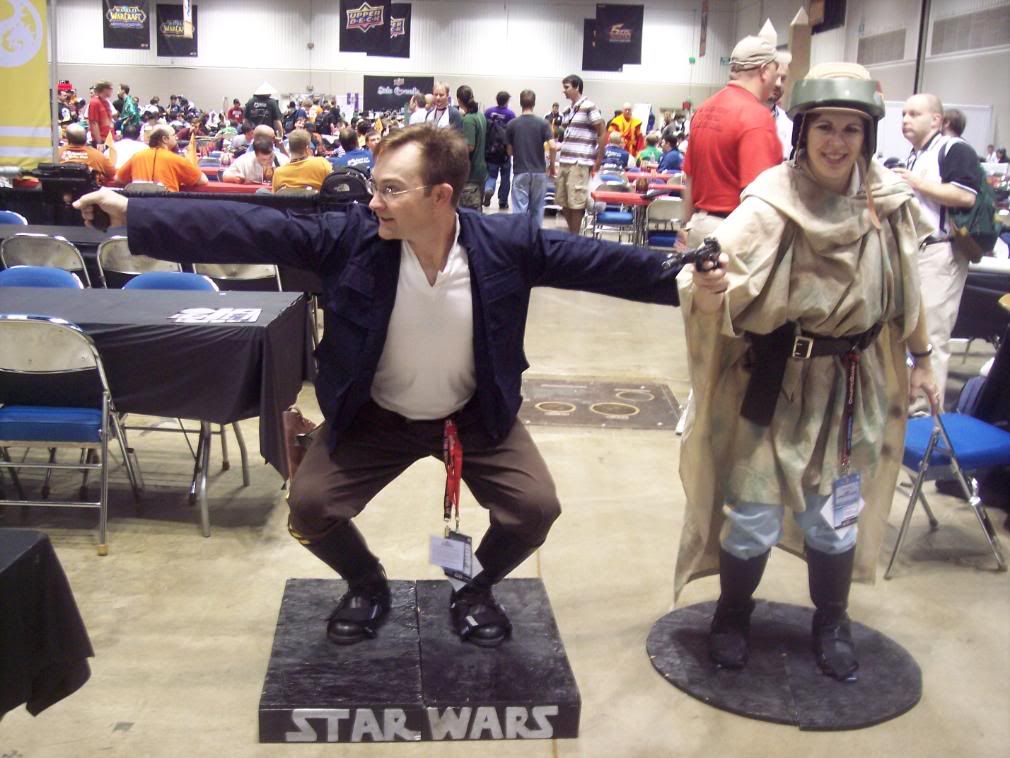 Yes, folks, there are women who play this great game!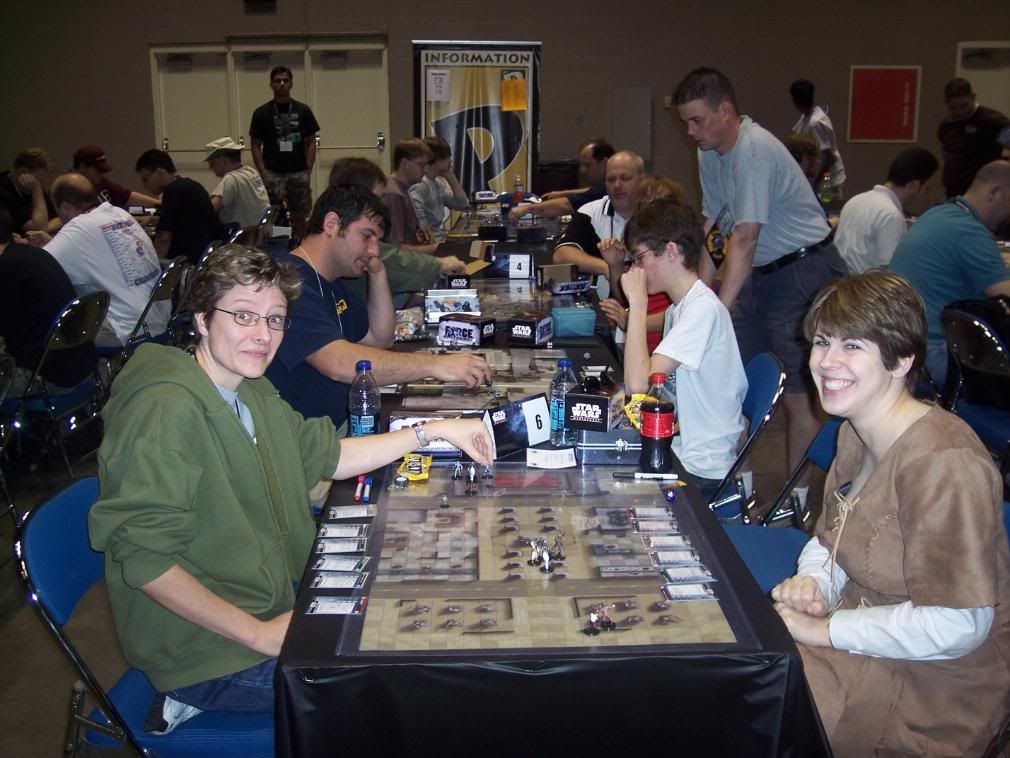 The Hoth Battle Begins!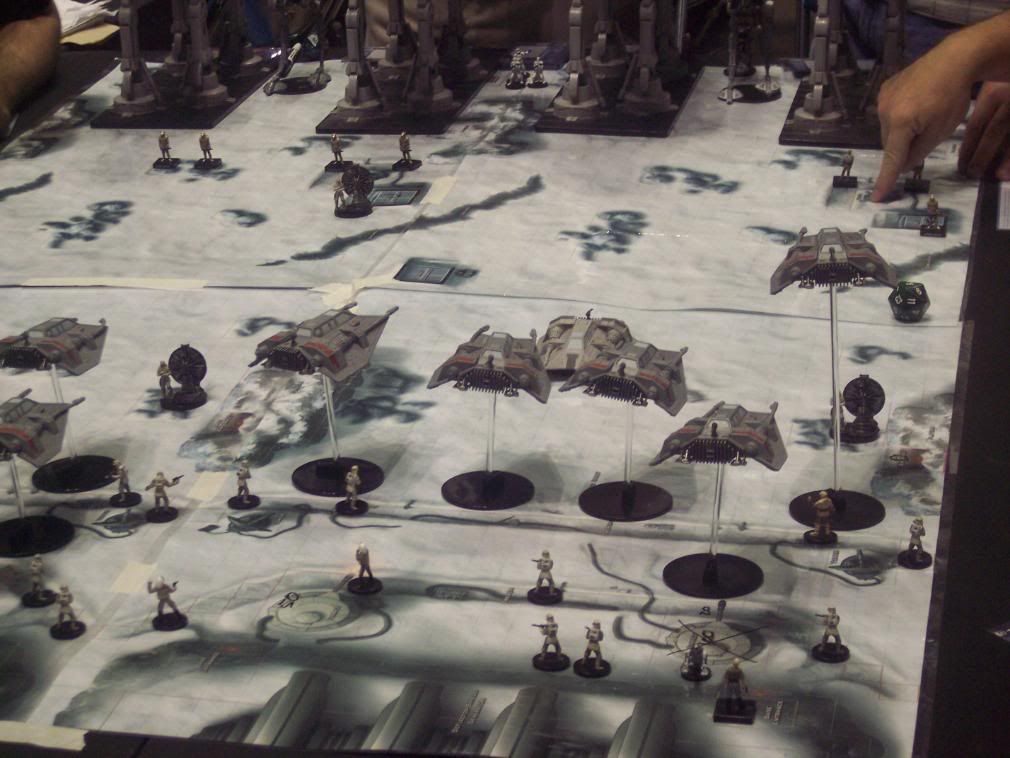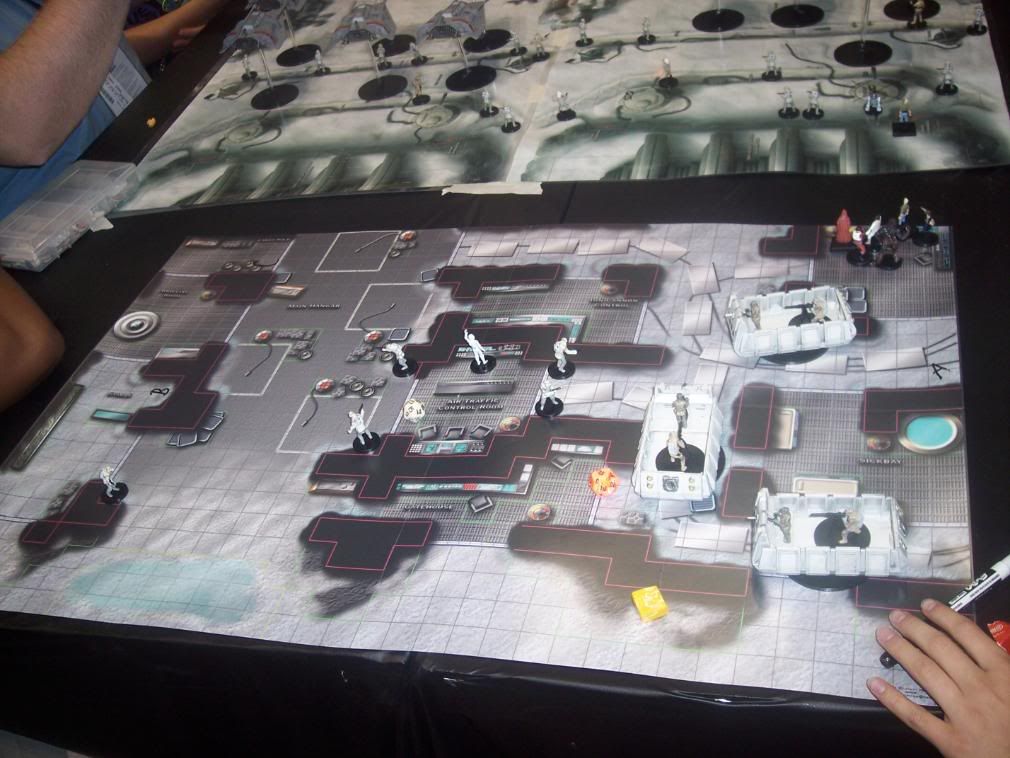 And Darth Vader leads his troops into Echo Base!
Shane's Shirt says it all! "Blinged out Vader!"
Custom pieces got to make an appearance in the Dynamic Duo, with my Anakin Custom and Jeremy's custom Cade Skywalker, Sith Apprentice!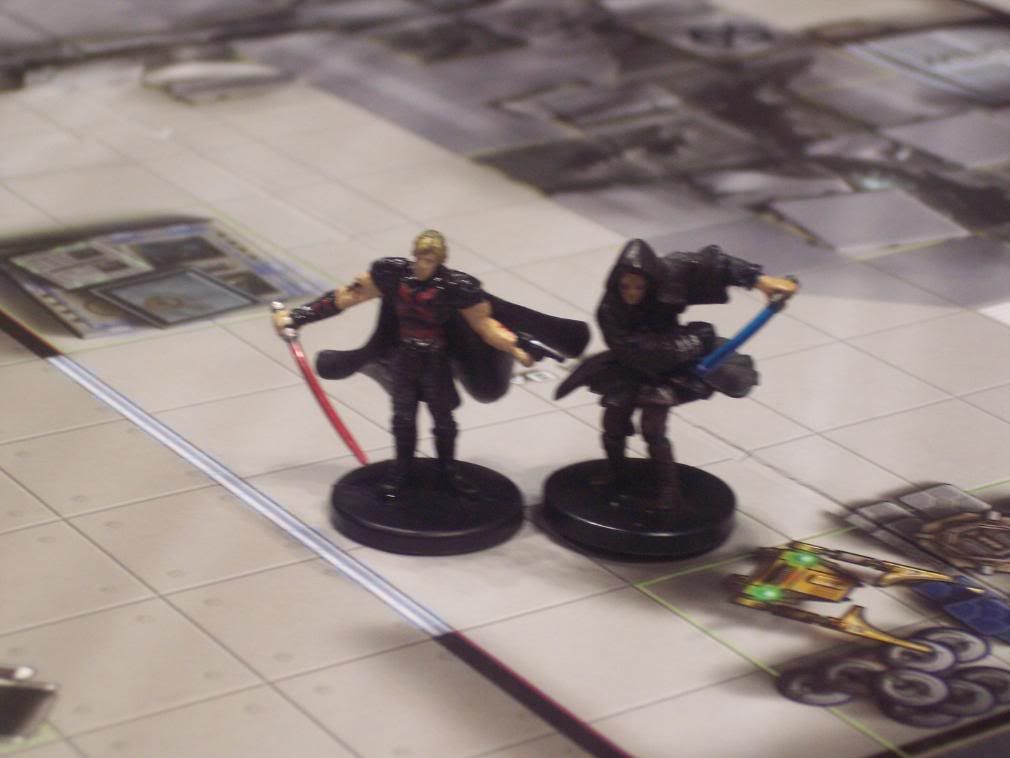 My two new friends!
The Trio of Terror! You two are the greatest guys!