(I wrote this to send to friends and family that have no clue about Gen Con, Star Wars Miniatures or even gaming in general - so some of it will seem rudimentary for us)
Thursday:
OK - the official start of Gen Con! Gen Con Indy is the original, longest running, best attended, gaming convention in the world. For over 45 years, Gen Con has been setting the trend and breaking records. This year, more than 134,775 turnstile and over 41,000 unique attendees experienced Gen Con. Nearly 9,000 events ran as part of GenCon, with players from at least 71 different countries participating.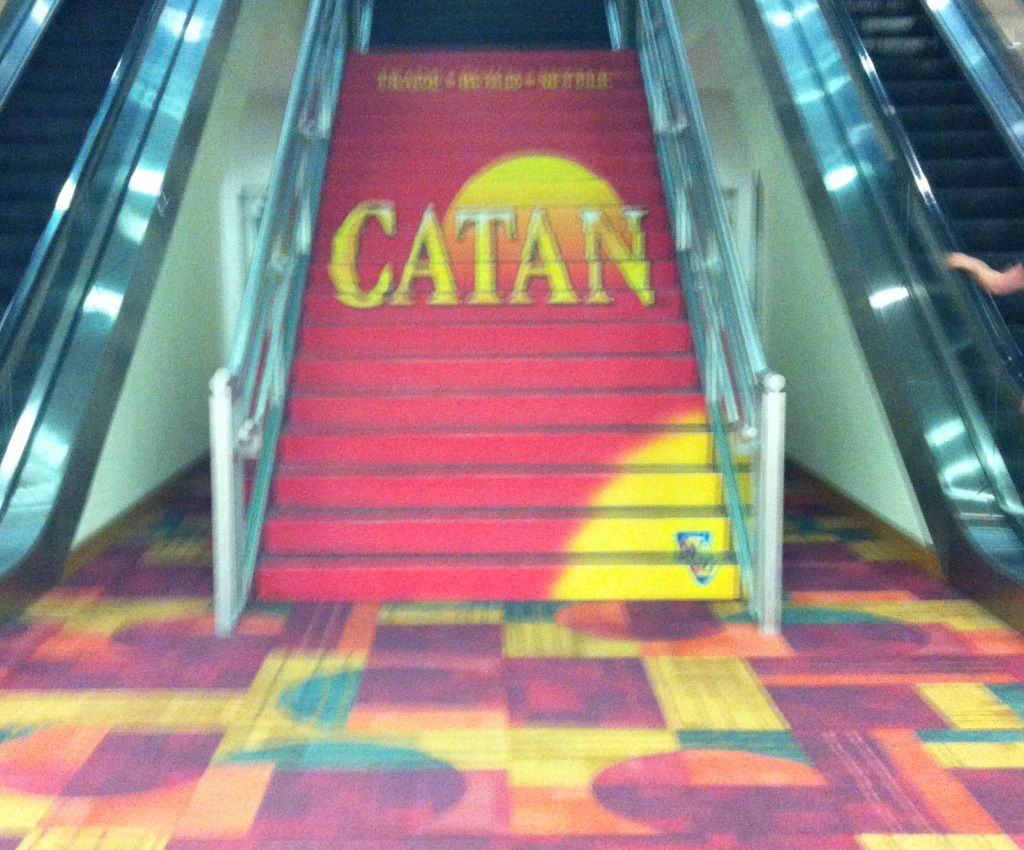 Man - there is so much to do here! Of course I go in with a tightly packed schedule of pre-determined events, and even the scarce free time is jam packed with important ventures into the dealers hall. This is no small thing people.
Over 1200 individual booths to check out. This is JUST the dealers hall.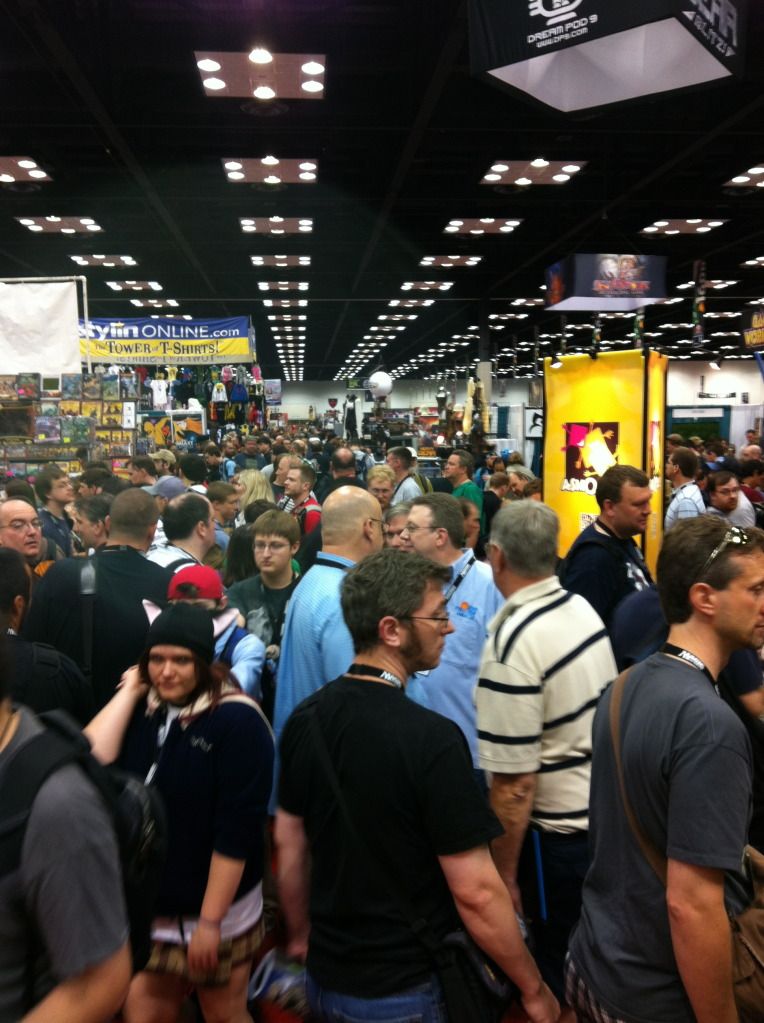 I planned on 2 hours to check out the hall. NOT ENOUGH TIME.

Most of the actual gaming takes place in the rest of the convention center.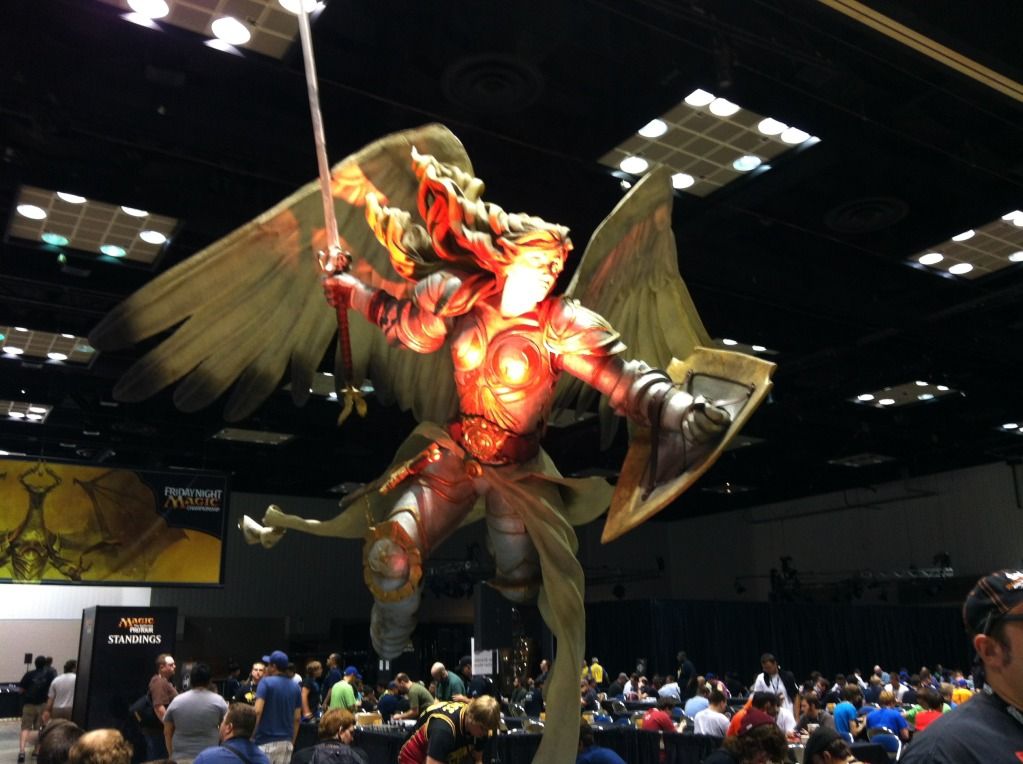 If I haven't stressed enough how big Gen Con is - remind me to show you the phone book size catalogue of events. Type is so small it's hard to read and there are many hundred pages stuffed with all kinds of fun stuff. Too much to do is an understatement. It would be impossible to do 1%, much less all of it. Of course the game I focus on most is Star Wars Miniatures, and even within that small percentage of Gen Con that features this game, there is still too much to do. You have to pick and choose.
I'll pick now to give a whirlwind synopsis of the game of Star Wars Miniatures.
(You all can probably skip this part)

This year for Star Wars Miniatures they had a bit different of a schedule at Gen Con. In the past they had the big World Championship all day Saturday, and the top 8 playoffs on Sunday. This year the big event was Friday. Another highly regarded series of events in the Star Wars Miniatures world is known as the Jedi Challenge. In the past it has consisted of three separate 4 round tournaments. 100pt, 150pt, and 200pt. The winner is the best record after all 3 tournaments. It's truly the iron-man of the Star Wars Miniatures world. You have to play well over the course of 3 tournaments, building winning squads in 3 different point levels. The Jedi Challenge first started in 2008, and
yours truly won it in 2009 and 2011. Just the facts folks (I gotta cling to something). Well this year it was slated for Thursday, and they tried to shake things up a bit. Instead of straight 100, 150 and 200 pt tournaments - they did some different stuff. They included a "Mystery Map" tournament in which you play on a brand new never-before-seen map. I'll be honest, I have not enjoyed this tournament in the past. Others love it - I guess it's just not for me. They also dropped 100pt from the roster all-together. Then they added a tournament where you can only use the v-set characters. Sounds like a fun idea, but I'm a bit of a purist and didn't think it should be part of the Jedi Challenge. So I chose not to do the Jedi Challenge. That was the main focus for Star Wars Miniatures all day Thursday, so for the first time ever, I spent a whole day at Gen Con NOT playing ANY Star Wars Miniatures. Tough decision, but I stand by it. Not only are there lots of other games that I like and wanted to play, but this also meant I'd be a little more fresh on Friday for the World Championship. The Jedi Challenge is grueling, and mentally exhausting. Besides, I had won it half of all the times it was ever run, so let someone else win it - right?
So perhaps this was the better choice for me.
So what did I do instead? Ascension!!!
Awesome super fun card game. So addictive, so fun! One thing that has really sealed my fate with this game is the fact that you can play in on your iphone too! You can play live via connection or against a computer AI. I won't go into all the details about the game itself, but if you like games and have an iPhone (or iPad) - GET IT! You will thank me (and curse me after you become addicted)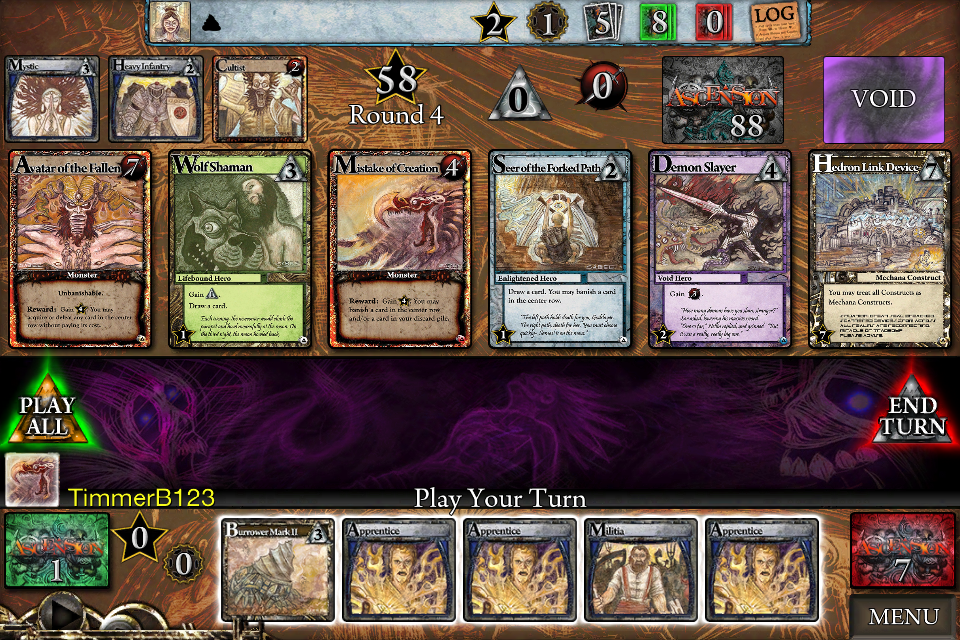 Anyway - They have 1 original "base" set, 1 expansion, a second "base" set, and they were debuting a second expansion set at Gen Con. I decided to enter 2 tournaments on Thursday for Ascension; 1 with the original base set and the first expansion, and 1 with the second base set and brand new expansion. I didn't have high expectations, I figured I'd end up middle of the pack, but still have fun. They played 3 rounds and then cut to a final 4 for the last round. I actually did better than I expected, I made the final four in the first tournament and ended up a close 2nd place overall. Nice. In the second tournament I barely slipped into the final four as well. I had a rough final game but I was just happy to make the final four in BOTH Ascension tournaments.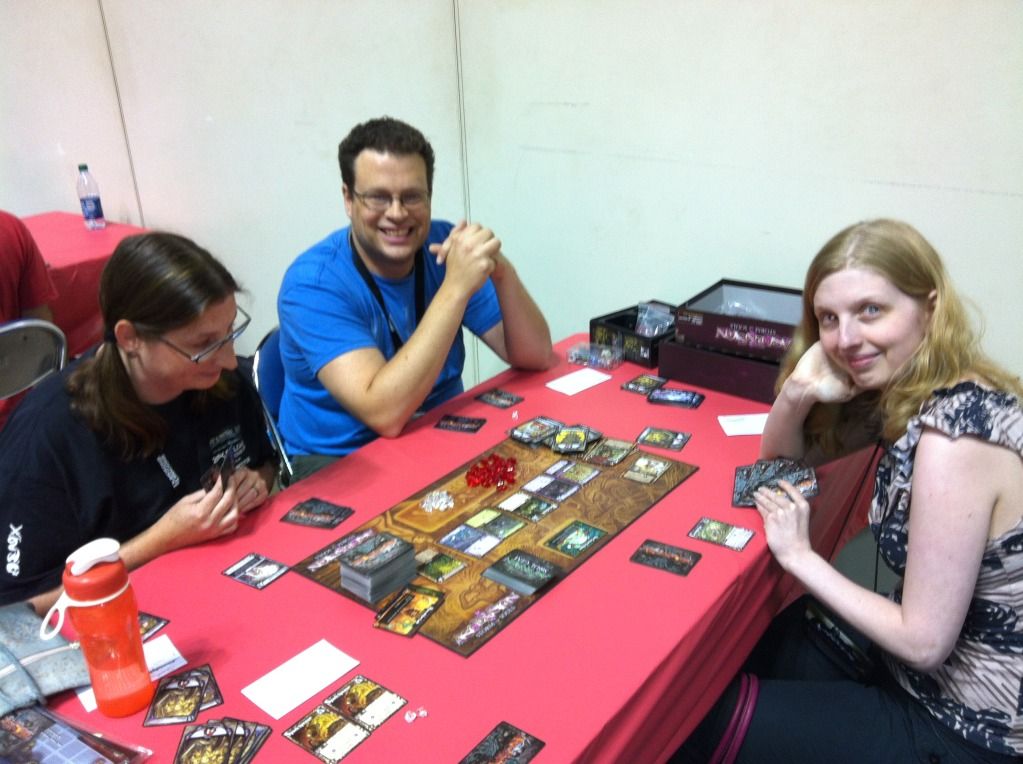 This is a picture of the last round before the final 4. Me, my buddy Mark, and TWO girls! Yes, girls actually play (and do well) at this game. Female gamers are in short supply, even at Gen Con I'm afraid. Star Wars Miniatures has never seemed to have more than a one or two females involved at any given time. But I will say those that do play are more awesome than words. Go girl gamers!
I also spent a little time checking out random freaks and geeks (I say that out of love) in costume.
Piccys: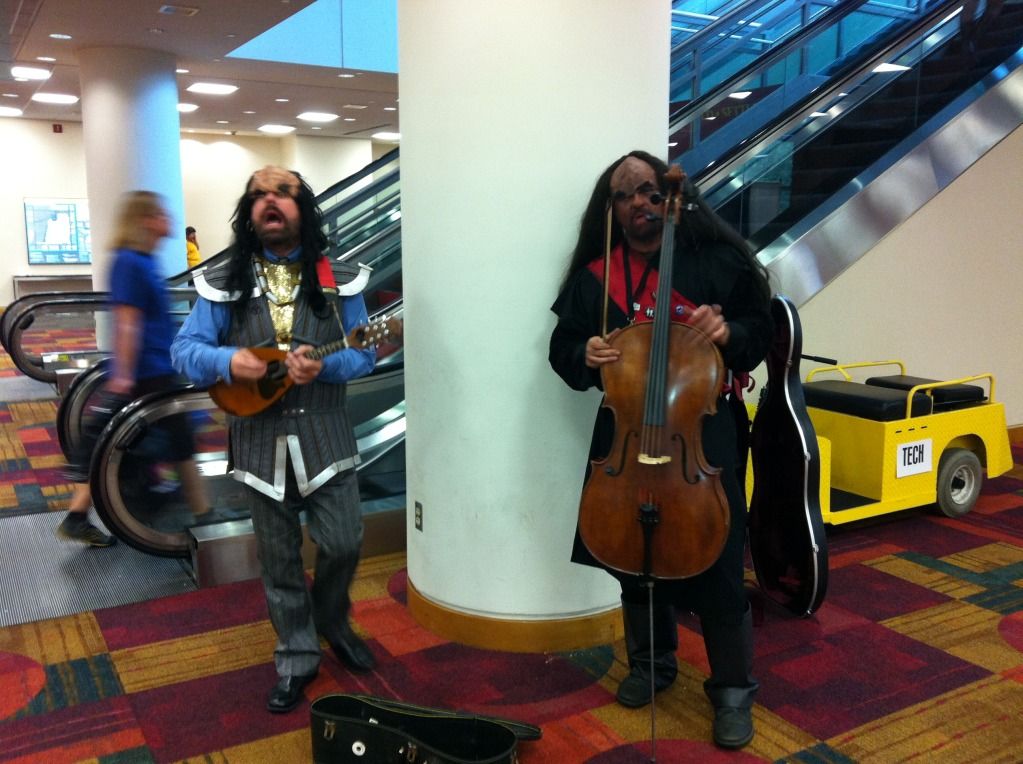 Folk singing Klingon minstrels

Princess Leia disguised as Boushh.
Chewbacca on stilts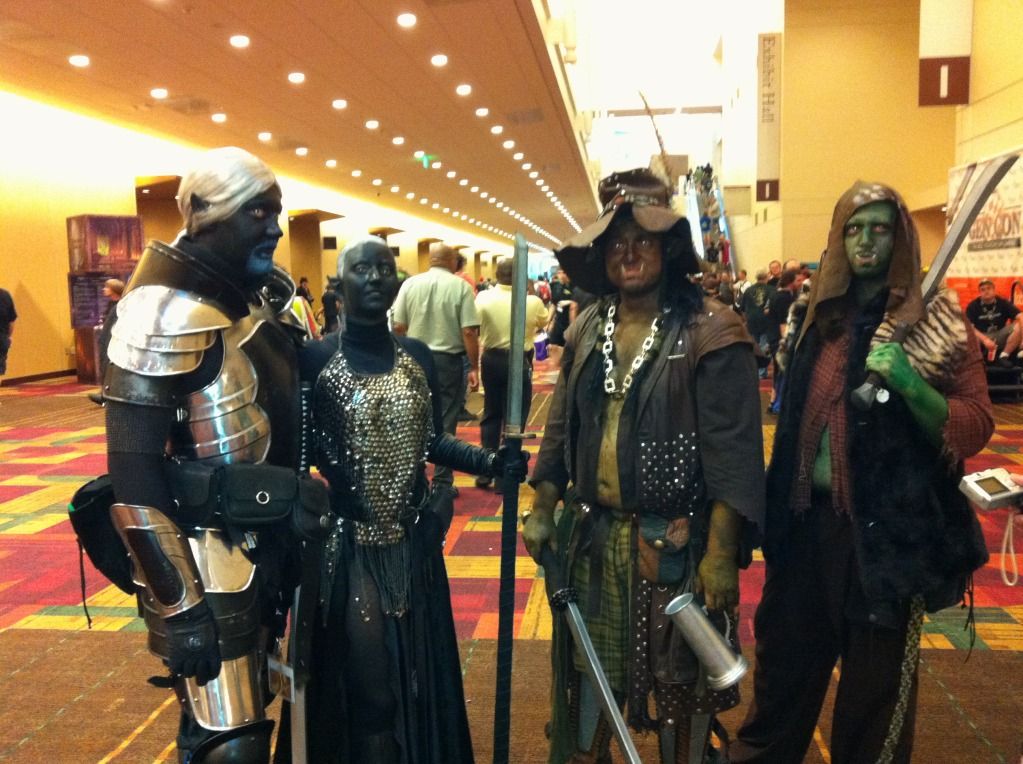 Some sort of Dungeons and Dragons characters (sorry, not my brand of nerd)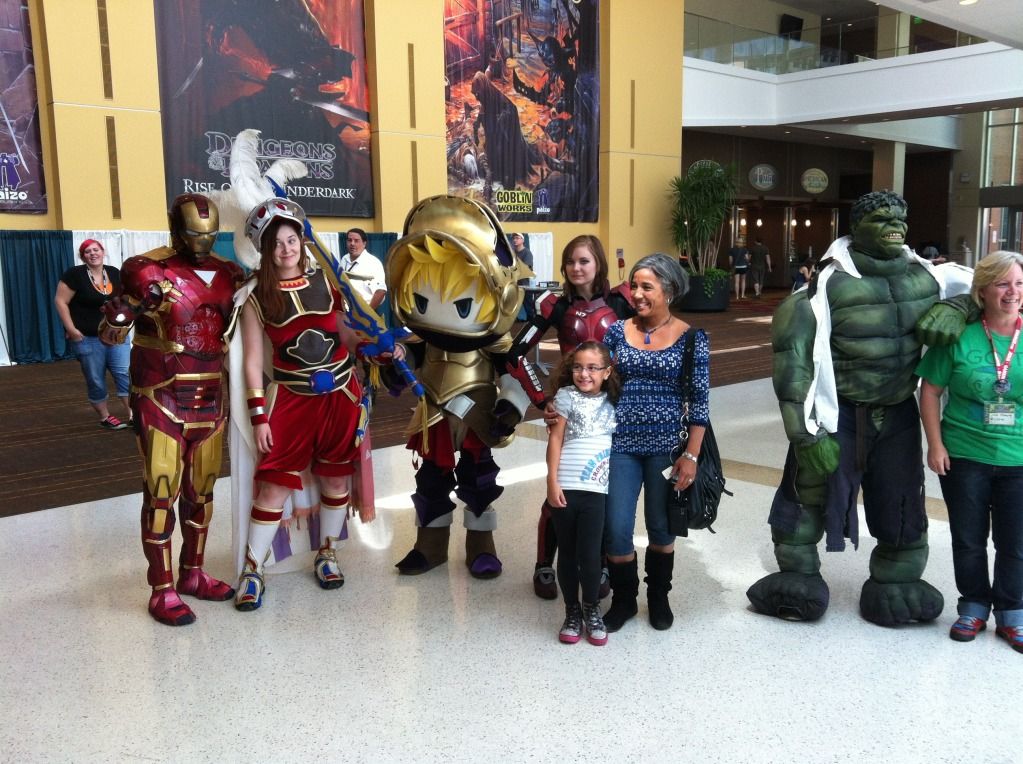 Iron Man, The Hulk, other weirdos
So that pretty much wrapped up my Thursday at Gen Con. Congrats to Trevor Payton for becoming only the 4th ever Jedi Challenge winner in history. Nobody had ever won the Jedi Challenge AND the World Championship, much less in the same year - so by my estimation he cursed himself.
Others insisted on staying up all night doing casual gaming, but I got a halfway decent night sleep for the big day on Friday. I made sure to put my squad for the world championship under my bed because I heard that was supposed to bring you good luck. I didn't believe it, but I wasn't going to NOT do it, just in case!