I'm looking to get rid of some stuff in the house and the star wars miniatures came up. I'm looking to sell my VR's and I'd like to sell them all in one lot. All of the miniatures and cards are in mint condition.The lot includes

Captain Rex
Boba Fett, Mercenary
Jango Fett, Bounty Hunter
Master K'Kruhk
Boba Fett, Mercenary Commander
Leia, Bounty Hunter
General Rieekan
C-3P0, Ewok Deity
Kyle Katarn, Jedi Battlemaster
Boba Fett, Enforcer
Darth Vader, Legacy of the Force
Emperor Palpatine on Throne
Yoda of Dagobah

I'm asking $125 for the whole lot. It's a great deal for a lot of great pieces.

_________________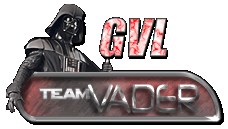 ***