Thanks for the comments! I was working on a Custom mini this morning and while I was taking some pictures, I took out my bacta tanks to include over here. I will post the miniature once it is done getting painted.
Bacta Tanks
The bacta tanks are a fairly easy model to make. The idea to this one belongs to Hirst Arts as the directions are on his
website
in full detail. Basically you use the Med Lab mold to build the base of the bacta tank. Once the base is glued and dried, you should pin your miniature (if you are adding one into the tank prior to attaching a 2 inch to 2.5 inch piece of fluorescent light bulb protector to it (Yeah, I am getting my money's worth out of that protector!). You will need to make sure that the protector is sealed perfectly to the base otherwise you will get bubbles in your bacta tank. Don't worry if this happens too much as there is a decent adjustment if it happens. I would suggest using a 5 Minute Epoxy as your glue when you add the protector. Use a decent amount of the epoxy in the ridge where the protector goes and on the floor of the base (where you glued it together).
With the tank completed, it is only a matter of adding the bacta into it. The Hirst Arts site recommends EnviroTex Light, and I would agree. It is simple to use and the 1:1 mix ratio is easier than some of the plastics that I have used. I tried tinting my tanks by adding a drop or two of food coloring as I mixed the EnviroTex Light. Add the color carefully as you do not want to make the plastic too dark and not see your miniature or through the tank. The EnviroTex Light will need at least 24 hours to harden completely.
If you look at my tanks, I personally like the light blue tank better. I thought the green tank was a little too dark and while in person you can see the Sith Mutant pretty well, the pictures are harder to make him out. I do not recall off hand the number of drops I used, but I would advice mixing each drop of coloring before adding another. You want just a tint of color for the best results.
If you end up with bubbles like I did, you can add a control box to the side of the tank to make it look like the bubbles were being pumped into the tank. No one will ever know that it was a goof!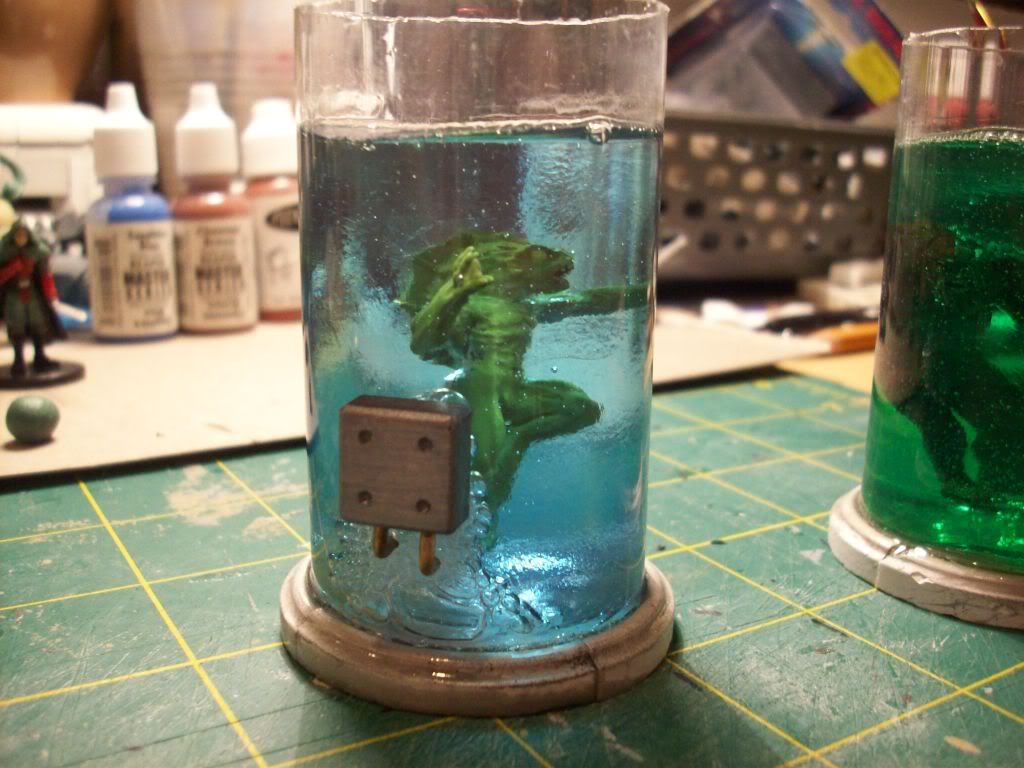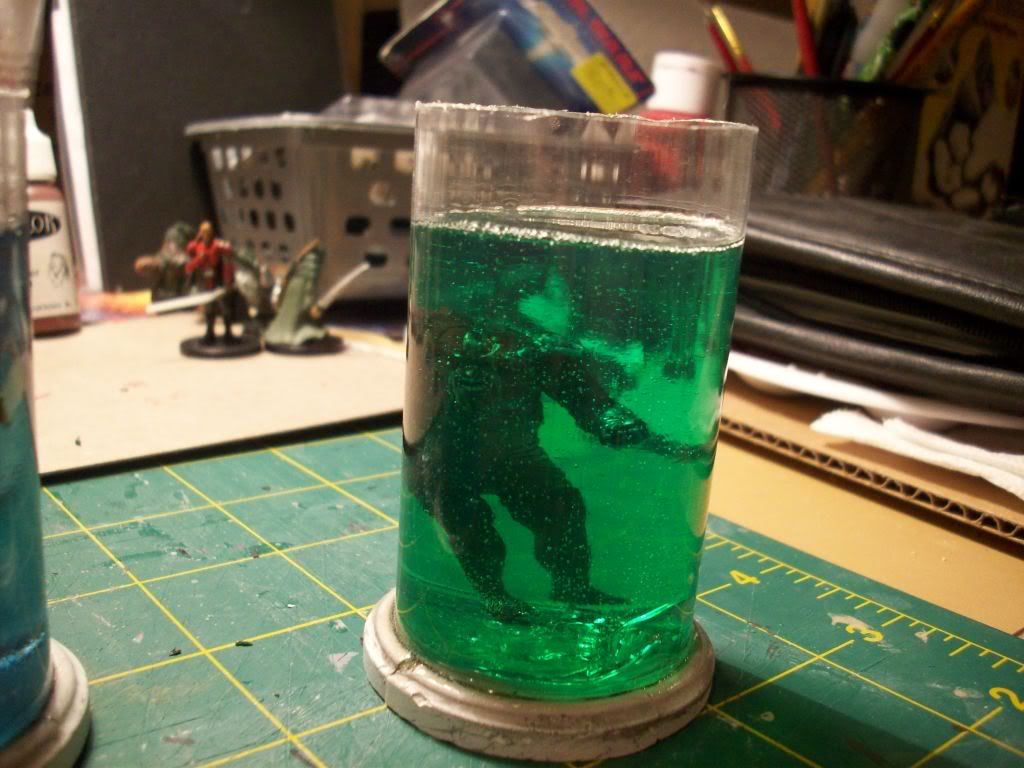 (If you look closely in this picture you can see my custom Kento Marek drying in the background. As I said, I will post more about him once I paint him)