I've recently begun production on a 3D Ruined Jedi Temple map. It's been a few years in concept and have been gathering materials over the last few years.
About 2-3 years ago, I started to produce statues made of resin cast from molds of Hasbro 3 3/4" Jedi/Sith & from Lord of the Rings toys from Burger King.
Then I discovered some lights called Dioders from IKEA and the concept began to take shape.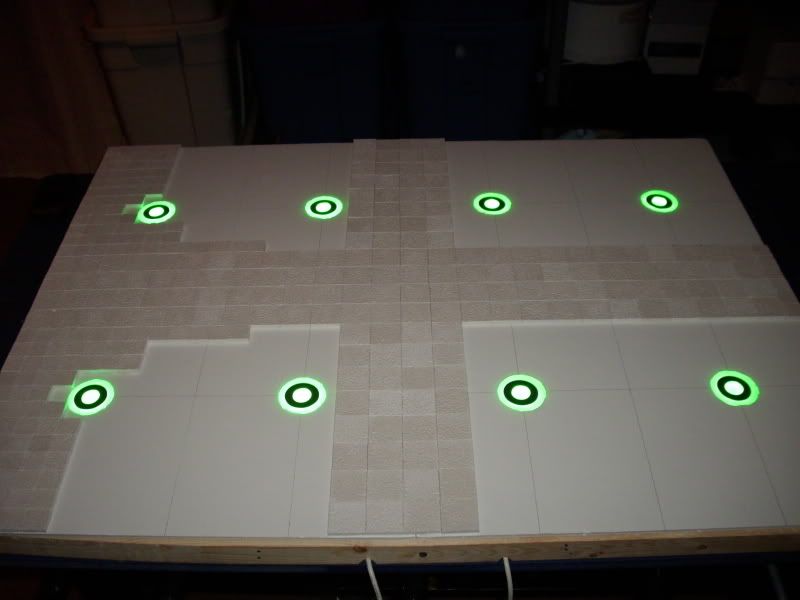 The final process was going to be getting/gathering enough tiles and parts to form a Ruined Jedi Temple...along comes Higher Ground Games and I have some HUGE progress to report on my 3D map of a Jedi Ruined Temple.
http://www.highergroundgames.com/
The model map is 30" x 40" on foamcore board, mounted on a wood frame and hot glued down to it. The lights were cut in and wired on the under side. All the lights were secured with hot glue.
So far, I have placed 140 1"x1" tiles and 88 1.5"x1.5" tiles.
Currently, Higher Ground Games is making a mold and beginning casting for 750 more 1x1 tiles to complete the floorplan.
After I get the floor tiles placed, I'll begin to map out just how the Temple will flow.
My hope is to have the Ruined Jedi Temple on display at Origins this Summer.
I've posted some earlier photos of the production thus far on Photobucket.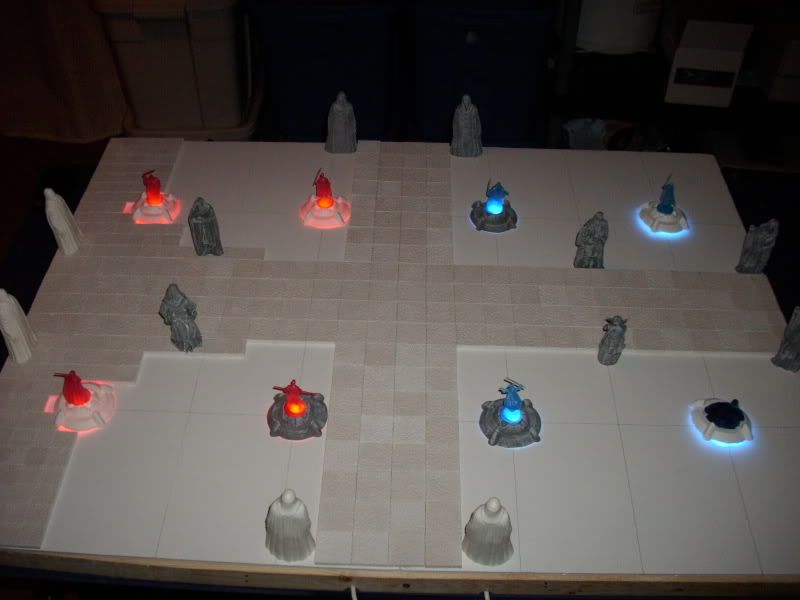 Feel free to check them out.
http://s79.photobucket.com/albums/j1...Jedi%20Temple/
Thanks!
-b