I've been mostly posting over on WOTC, but with their inevitable decline I thought I'd join the Great Migration and look in on Bloo and Gamers more often than I used to.
I've been making custom mini's and cards for a few years now, although have rarely posted them through lack of time, camera's, etc. Thought I'd show a chunk of it here. If I have a card, I've also got a mini; always thought it was useless to have stats but no mini to use them with in a game. I've used everything from SWM's, DDM's, Heroclix, Horrorclix, Mage Knight and Reapers. I'll try to anything at least once. Paint jobs are like my stat cards … I'm no expert, but I try; you've been warned
A lot of my cards are still the old templates; if I ever get a chance to upgrade to the newer styles I've seen, I will.
Fringe
Imperial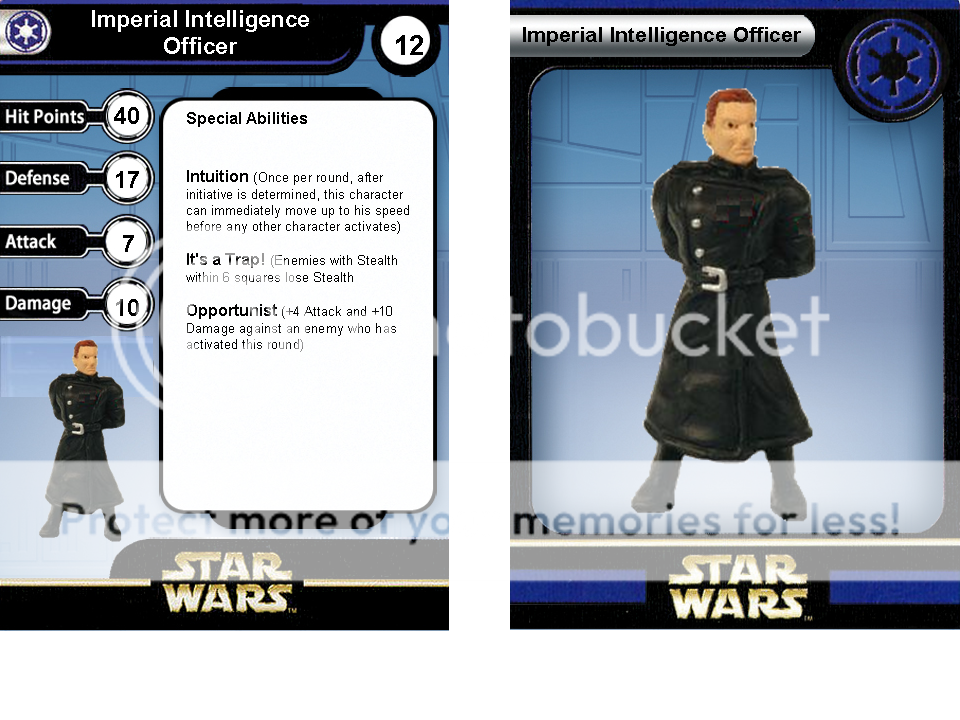 Rebel
Old Republic
Republic
Separatist
Mandalorian
Chiss
New Republic
Sith
YuuzhanVong
3D Terrain
I've been thinking about doing a 3D mini setup for awhile now, and
other peoples work has inspired me to try my own hand at it. I don't
have the time, space or resources to cast/mold anything, so I thought
about what could I do with what little I had ...... so, on to my version
of a Sith Temple.
Never realized how hard 3D is till you try it yourself; so many decisions;
Hats off to those who don't struggle with it like I've been doing. I seem to
be stuck on which paint schema to go with; a brownish stone fascia on the
walls or a grayish brickwork pattern. Do I use a SW brown/gray blank map
or a cork sheet painted whichever color I roll with? I've done a few walls
with both paint schemes; comments on which would be better appreciated.
I'm still on the fence about the columns; which color the walls are will dictate
the column coloring. I finally got those Ziterdes Statues, which will get a dark
gray paintjob. The brown wall picks didn't actually come out well in the pics;
they actually have a granular look to them with some other paint I found; not
quite the stine finish I tried, but more textured. The color will be painted slightly
darker.
I'm using a D&D Cloud Giant as a central courtyard statue; not sure if I want
to paint over such a nice paintjob. I also found some interesting statues
(Ziterdes Statues – Wisdom & Silence) that were interesting.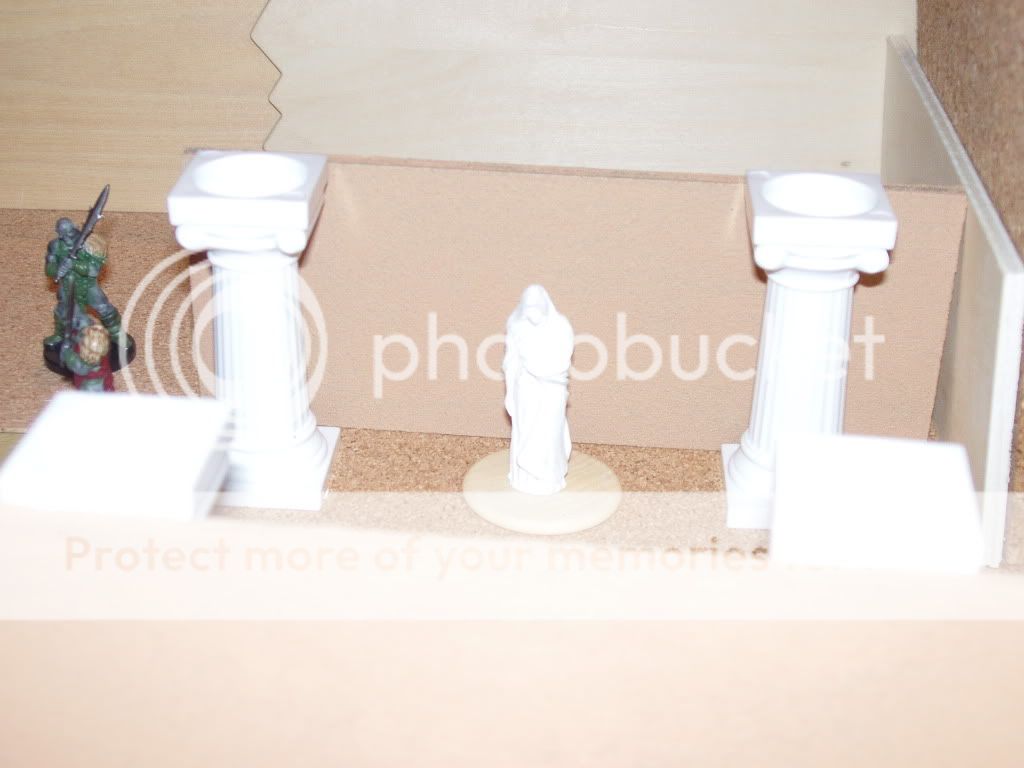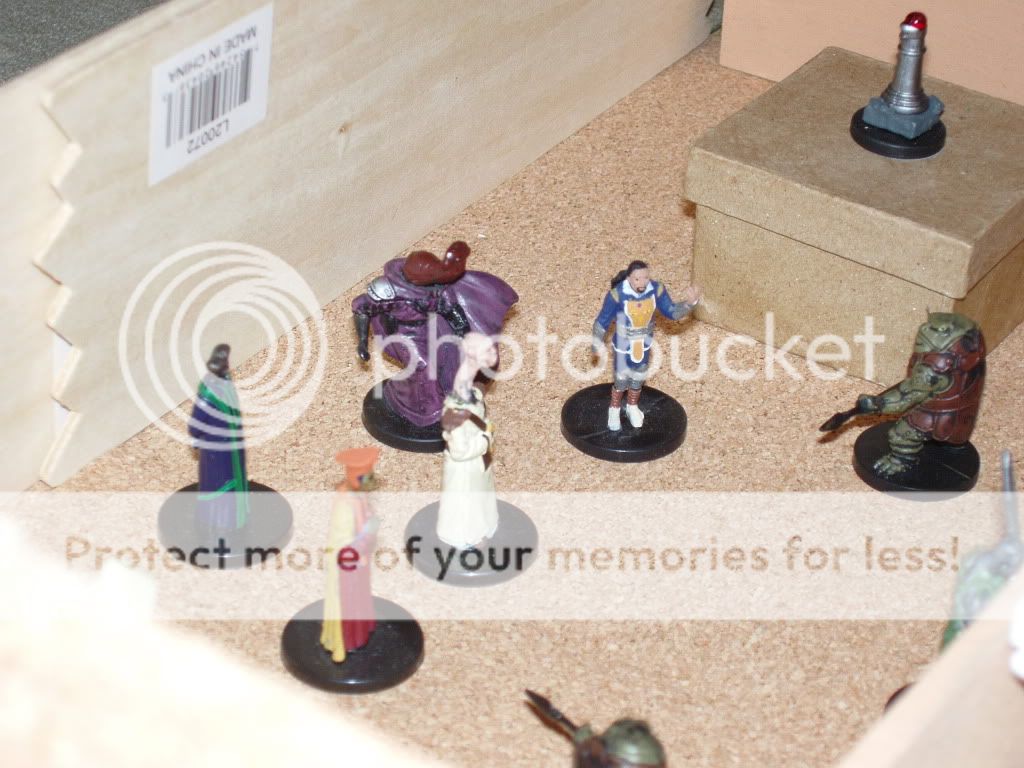 I've also got a Smugglers Base of sorts, complete with a landed starship; I think its
darn close to the right size for a small 4-man ship. Nothings really painted yet except
the starship … some of my custom mini's are scattered around that are mostly
done except for the paint jobs on a few; that Quermian came it reasonably nice once I finish painting it.
My youngest sons wedding is next weekend and I've been swamped by my wife with Honey Emergency Do Lists for the last few weeks. Still, I've had a few moments to spare; no time to break out the paint in a big way, but I've been busy with some ideas. Any comments/suggestions appreciated; kinda stuck on that fence and after the wedding I will actually have time to do this the right way ....