Here's a custom that has literally been sitting on my desk for a couple months. I had the dragon done (mostly), but was really unhappy with the plain black base it came on. After a couple months debating the issue, I discovered a local artist in my area who just happens to make - Miniature Bases! And what would you know, he had the perfect base in the right size for this dragon.
So now, I am happy to present the K'kayeh Dragon!
Here's a pic with Obi-Wan in it to show the scale of the miniature. I am so looking forward to one day when I can drop this little guy on the table for my RPG group!!!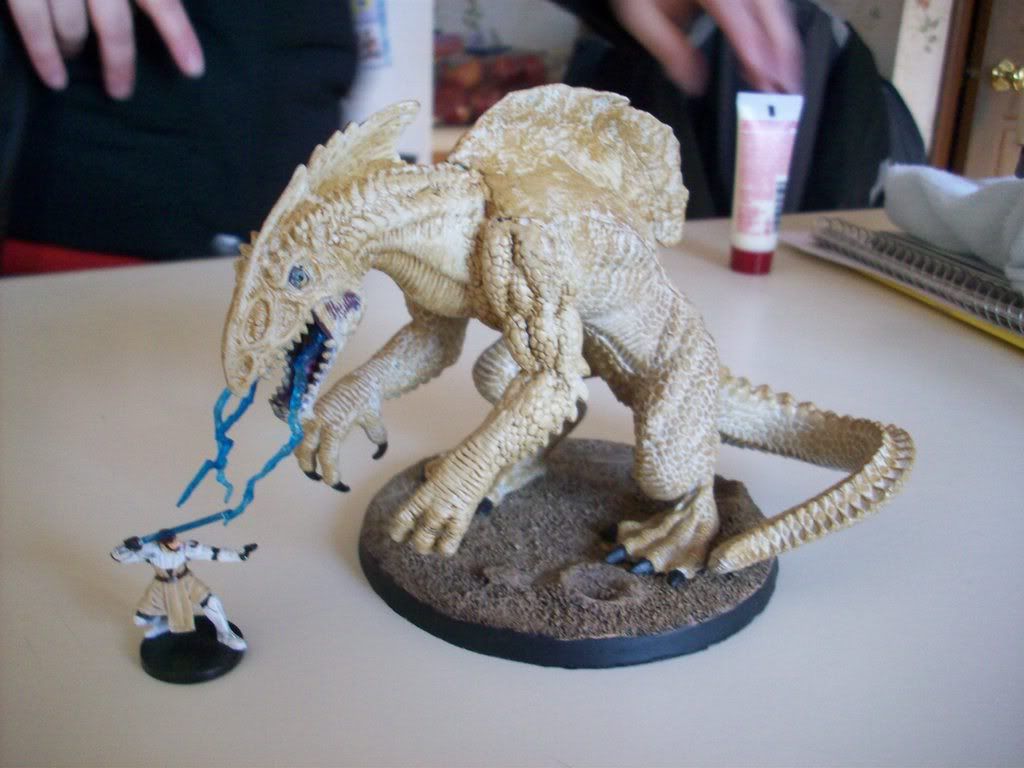 And here is the miniature card for those scenarios (This would work great on JC's Korriban map!)
Enjoy!