Well I priced the electronics at a couple different places and it would cost between 200 and 300 dollars for everything! Ouch! I am still buying the stuff but it is going in my R2 unit I am building instead. $300 in a $35 AT-AT is just a little to much overkill. So I might just put the CD player in instead.
The on/off switch will go between these 2 cylinders
Here are some of the optic hotglued into place
Here is some of the wireing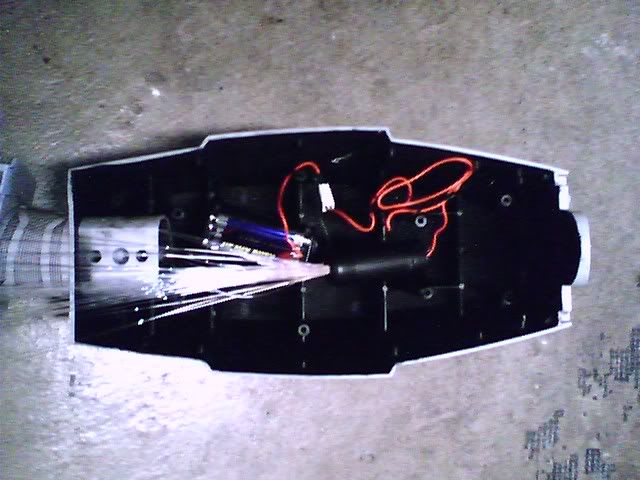 There will be a Hoth game on Sunday the 27th in January at Coluseum games in Omaha. This will be the AT-ATs madien voyage if you would like to come see it.