Well, i hope you enjoyed the earlier golden stormie hunt cuz now i got a new one for y'all!!
To get the correct answer you must answer the question below by telling where the figure is standing(sitting) to (at least 2 figures).
Here is your missions:
Find...:
1) There are 5 pictures below. There is one figure that has two of them below in the pictures. BUT, one picture is missing that duplicate figure! Find that figure and what picture has its duplicate missing (note: it's NOT the sith apprentice!! That was a mistake. I accidently put in two sith apprentices in the pictures)
2) A Headless Jedi
3) a Mouse Droid. Just kidding...
4) A Sitting clone trooper
5) The Golden Stormie (this isn't really hard...)
6) The "Han" Squad -- Han, Chewie, Leia, and Luke -- yet, one of them is missing! Which of the 4 is not in any of the pictures?
7) Which character(s) are easily visible in all 5 photos (i.e.: you're able to see at least 1/2 of the character's body)
8) Luke/Leia's father and mother
9) A Scout trooper being tackled by an Ewok
Bonus) Find the Huge character in the pictures
Here's the pictures! (they're numbered):
Picture 1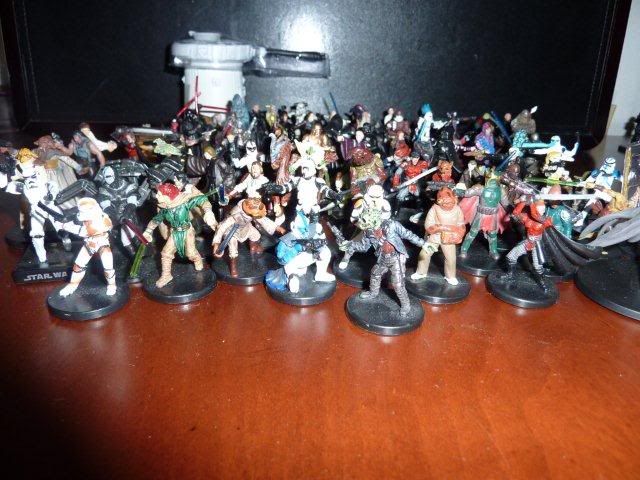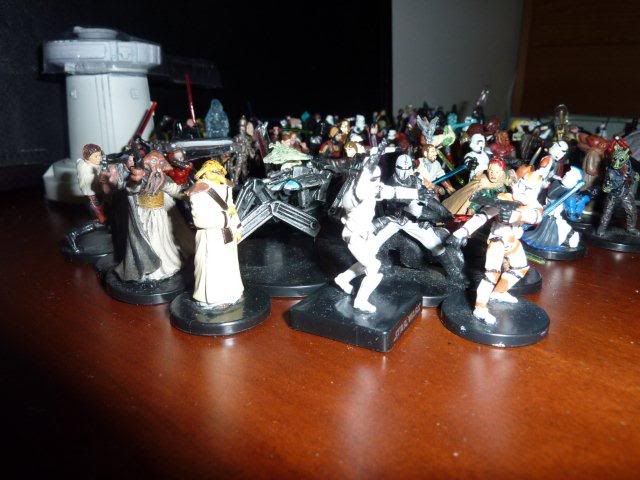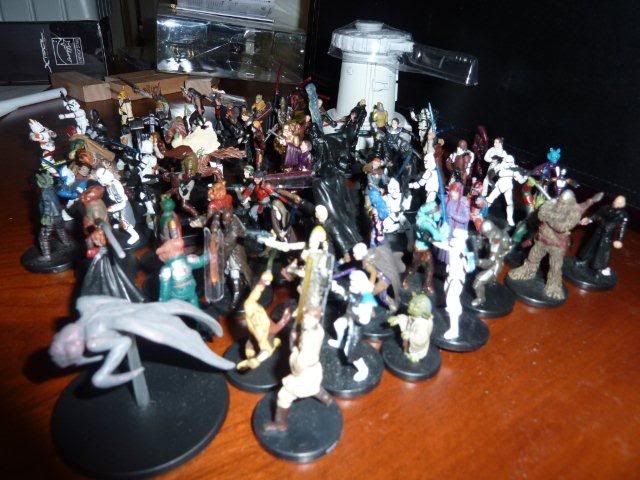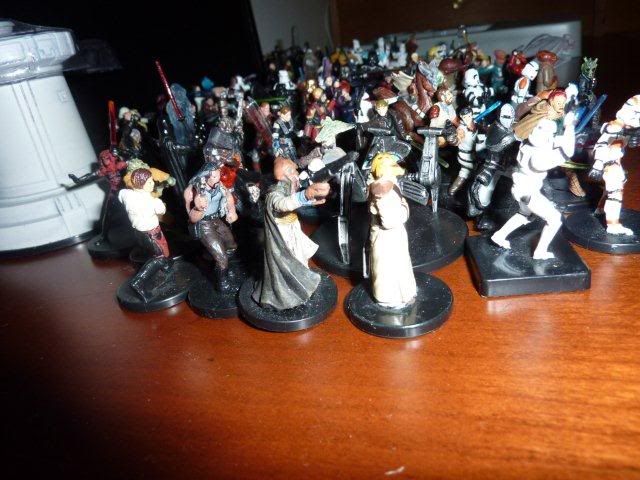 Let the hunt begin!