Find that golden trooper! I've lost him -- I've managed to get a few photos of where he's hiding...he's somewhere in the photo(s) below!! (To "win" the hunt [sorry, no prizes -- just for fun
] you must locate where he is by listing at least two characters he's next to). If you find out the answer just post it here -- i tried to make it hard but it's kinda hard to hide a really bright shiny trooper. Lol
If you don't know what you're looking for, resort to the following thread to see what the golden stormie looks like:
http://www.swmgamers.com/forums/viewtopic.php?f=13&t=10391
Here's the clues: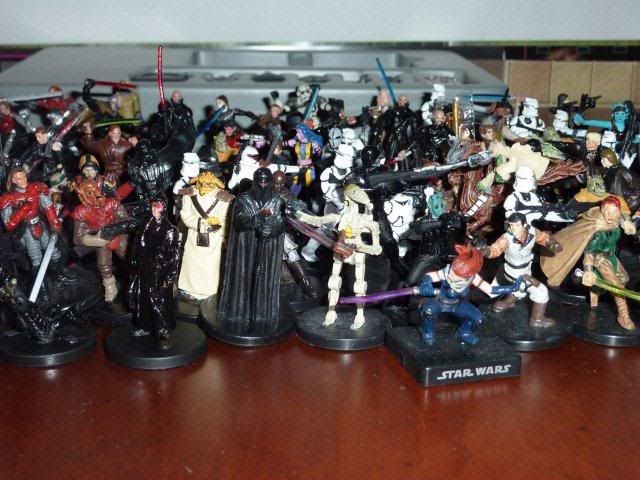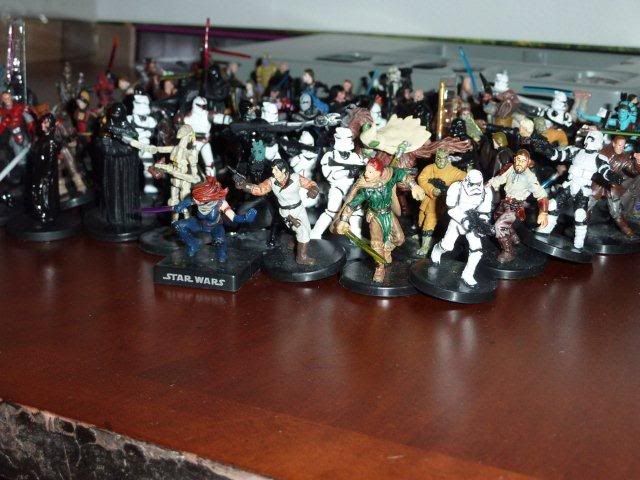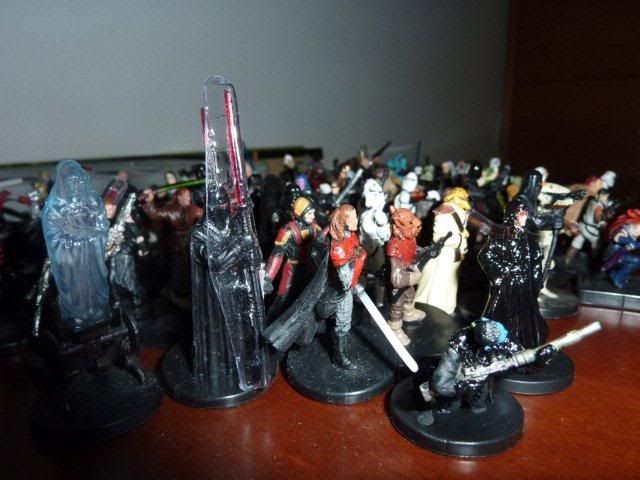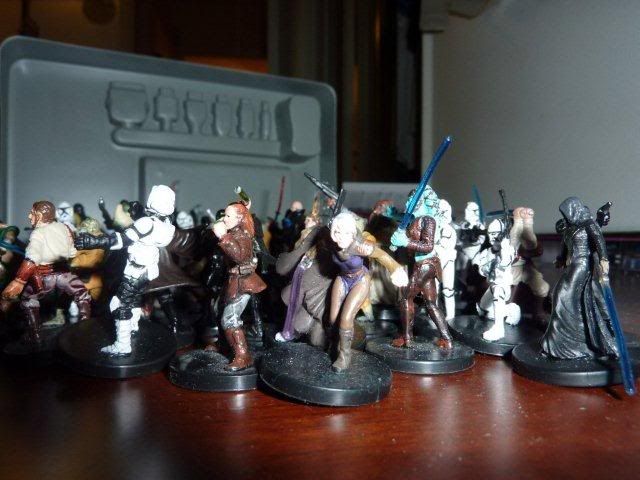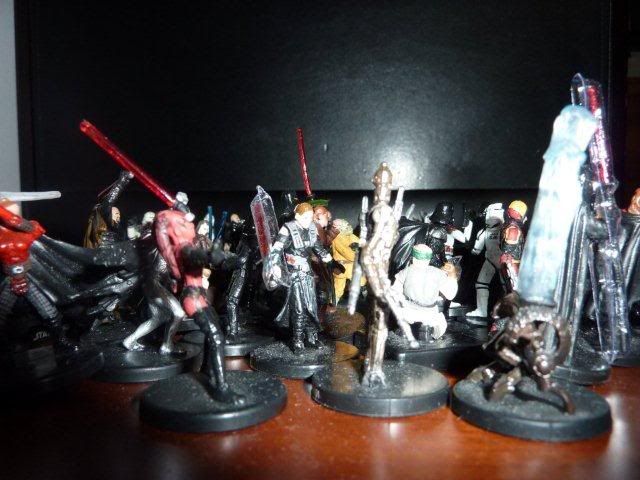 Go! Find me that golden stormie!
-------------------
[dialog from above]
Stormtroopers: Run for your lives!!
Leia: (Blasts a stormie and runs by them) I don't have your stupid goldie!
Vader: Yes you do! GIVE ME THE GOLDEN STORMIE!!!
Stormtrooper [who got shot]: *woozy* Well, WE'RE definitely not gold, aren't we? Heh heh
Vader: *chokes stormtrooper* Find me that golden trooper!
-------------------