OK...i finally bought a "Testors" paint set, and i've decided to try my hand at painting. This is my first (painted) custom, so please try not to laugh. Lol.
I decided to start out using a really easy custom. Basic colors, no fine lines, etc. etc. So, after reviewing the DOTF checklist, i decided to make my Exar Kun, Dark Force Spirit! Enjoy!
So the paints i used were:
2/3 Clear Gloss
1/3 Black Gloss
When i mixed them together i thought that it would surely make a solid shade of black...but, when i applied it onto my Ani, FS it actually turned out pretty good.
Then i took a toothpick and dipped it in some Red Gloss paint and poked it into ani's eye sockets...so now i have a (kinda) cool Exar DFS with red eyes! Mwahaha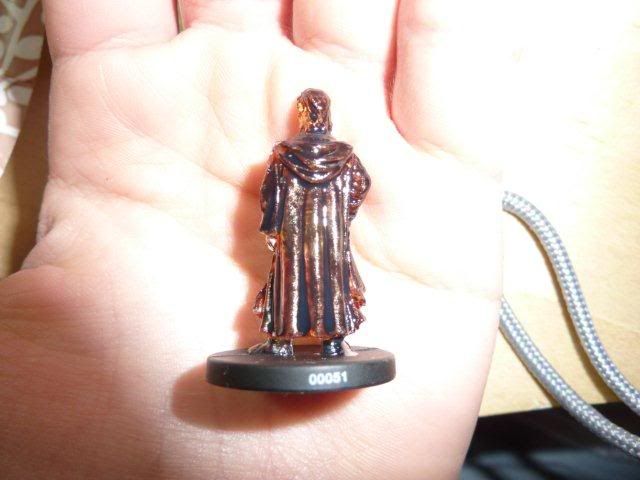 ...and i know it looks like a solid shade of black (sort of), so here's a picture of a flashlight shining through the custom to show that it still is semi-transparent!
Lemme know what you guys think (and post your own pics of Exar DFS too). Questions or comments are always welcome!