Alright, this custom thread is how to make your own, really cool, GMLS. I must admit, the old GMLS (JA; non customized) looks pretty stupid. I mean, he has a lightsaber hilt but no activated lightsaber!!
Here's how to do it!
To make this (BEAST!!) custom, you do NOT need...:
-Paint
-Modeling Putty
-Any VR pieces
-Experience (This is literally like a 4-step custom lol)
What you DO need is:
-Superglue
-Xacto knife
-Clothes Pin
-Paper Clip (Use it to spread out the superglue)
-Tools(?)
-Scratch piece of cardboard as a "knifing" surface so you don't scratch your table or whatever while working
-x1 Grand Master Luke Skywalker
-x1 Youngling
-x1 Lumiya, the Dark Lady
OK. Here's what you do. First, take your Youngling and cut off his lightsaber (no need for the top part of the hilt...just the blade), like so (sorry, there's two problems with the picture below. One, i accidently cut the hilt off, and two, there's no lightsaber in the picture. I didn't think i'd be making a tutorial of this but he [the finished product] was so awesome i couldn't help but make a tutorial for him!!) :
Now, glue the lightsaber to the end of luke's hilt. You might need to cut an angle at the base of the blade of the lightsaber to get the correct angled look. See below (different angled pics):
Place him aside to dry. Take Lumiya out now and cut off her lightwhip: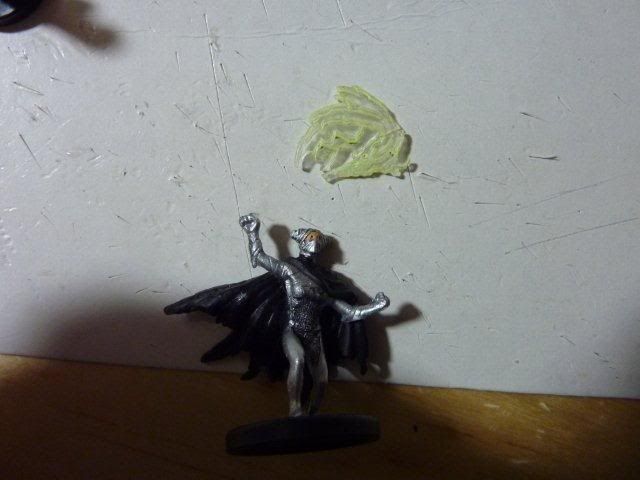 Now, cut her lightwhip in half. Cut it about where the lightwhip starts to turn towards itself, if not a little before:
Take the smaller part of the lightwhip that you just cut (the lower half) and flip it. i.e.: the "cut" side of that piece is now downwards, not upwards anymore. Now glue the lightwhip piece to luke's hand (you may need to cut the piece and the end of it so it fits snugly in the palm of his hand). Make sure you're gluing the "handle" part of the lightwhip to the palm of his hand, not the bigger part, lol...if you've followed these steps correctly, you've done it! You've created an awesome looking GMLS who has both an ignited lightsaber AND casting electric judgement on some unlucky victim! Here's my finished pics below: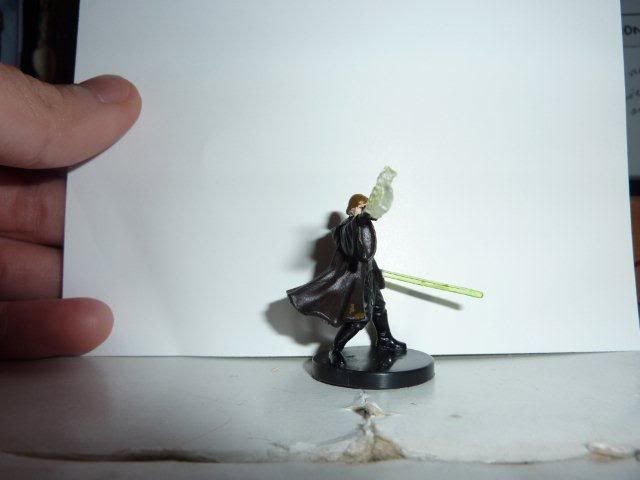 ...and here's a scenario picture of Luke "lighting up" a clone trooper. Sadly they're not in the same era, but who cares, anyways?
So what'ya think? Do you like it? Have you made your own GMLS custom fig? (if so, post it here!!).
Question/Comments please!!