Alright. This is the Pt. II of the 2-part project to show what General Greivous might do in his spare time...
NOTE: since this custom actually is the shortest and easiest to do, i've spent more time taking different angle pictures of certain steps...
To make this ("shocking" -- haha) custom, you do NOT need...:
-Paint
-Modeling Putty
-Any V/R pieces
-Experience (This one is extremely easy and short)
What you DO need is:
-Superglue
-Xacto knife
-Paper Clip (Use it to spread out the superglue)
-Tools (i.e.: Pliers/tweezers, wire cutter, etc.)
-A bendable grippy/tweezer thing...i can't really explain what it is it's like a base and a bendable wire-tweezer comes out of it...it's really helpful to hold some drying pieces in place while you work on other parts--*STRONGLY RECOMMENDED* if you want some pics of this i'll post some to someone's request.
-Scratch piece of cardboard as a "knifing" surface so you don't scratch your table or whatever while working
-x1 IG-100 MagnaGuard (GAW version)
Alright. First, take your GAW Magnaguard (MG) and cut off both his arms at his shoulders, like so:
Next, cut his right arm in half at his elbow joint, like so: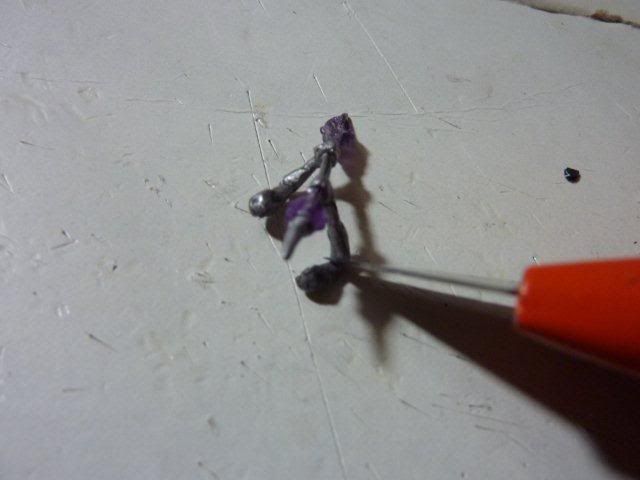 Then, cut the lower half of that same arm right where the arm meets his wrist...it should look like this: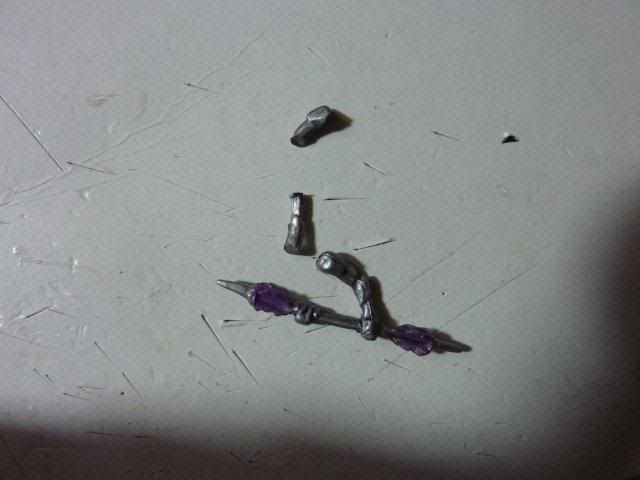 Next, trim the bottom of the shoulder part of the right arm. Since you originally cut that piece at the elbow, it should've had an angle to it. You'll want to cut the end of the piece so that the bottom of it is flat and NOT angled. The picture is kinda hard to see even though i tried to get a good angle of the, well, angle of the arm but oh well lol...:
Now, glue that shoulder piece to the MG's LEFT shoulder socket -- did you hear that right? LEFT SHOULDER SOCKET!!!! NOTTTTTT THE RIGHT SOCKET!!! Make sure the angle of the shoulder piece is sticking straight out from the body (i.e.: 90 degree angle from the body to the arm, see below):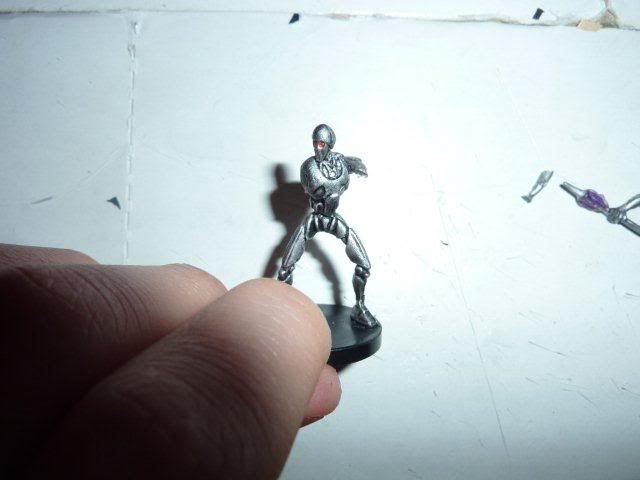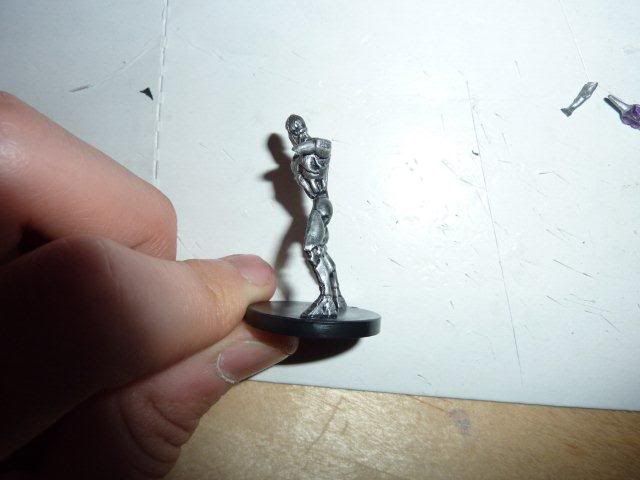 Now, take the lower half of the MG's right arm and glue that to the bottom of the shoulder piece that you glued right before this (assuming it's dried already). Glue the piece at an angle so that it's parallel to the ground (i.e.: going directly sideways and not vertical):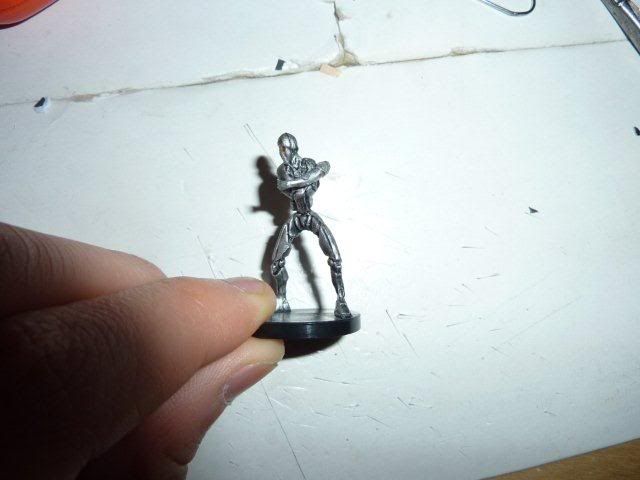 Once you've done this (and it's dried), CAREFULLY cut off the MG's head. Cut straight across the top of his body -- you should be clipping off a part of his neck too in the process:
Now, take his head piece and cut off his neck part, leaving soley the head left, like so: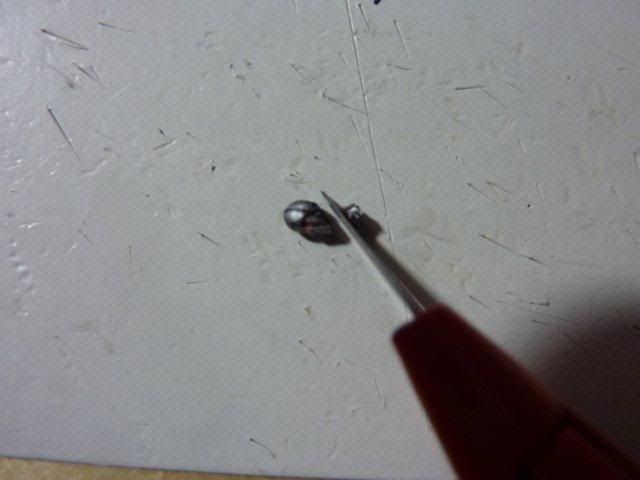 Now, glue the head back onto the body (head facing the same direction as before). It should make the head have an upwards glance to it...: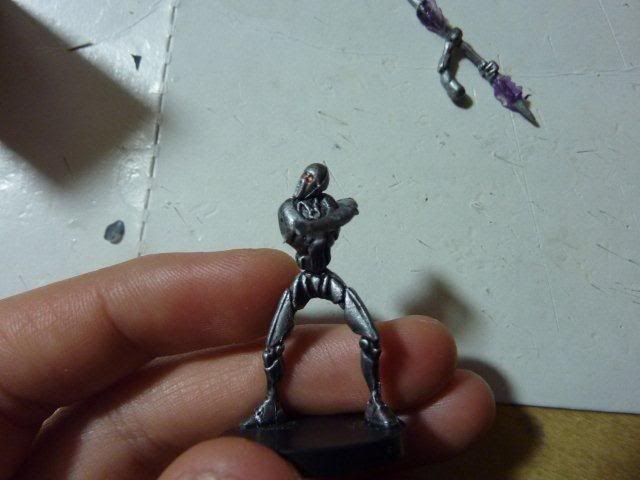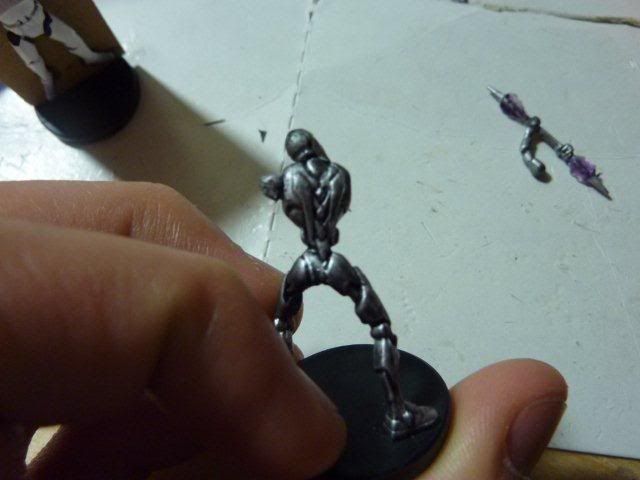 Finally, glue the left arm/shockstaff back to the right socket/right (now left) arm...basically you were flipping the arms...the left arm is now at the right, and vise versa. Once you do so, you're done! Now you've created a wicked IG-100 MagnaGuard in an equally awesome position...here's my finished pics: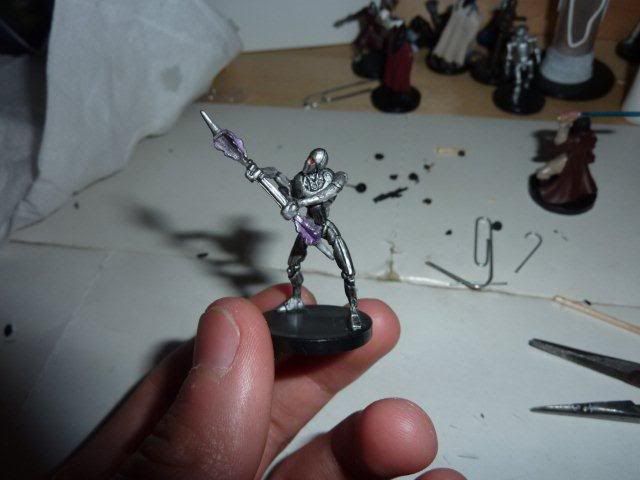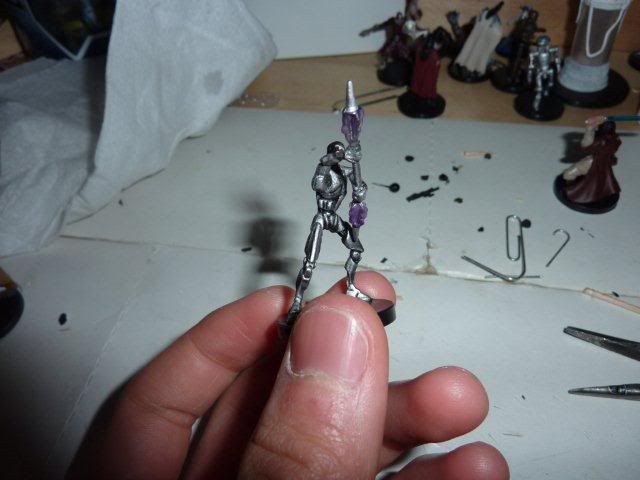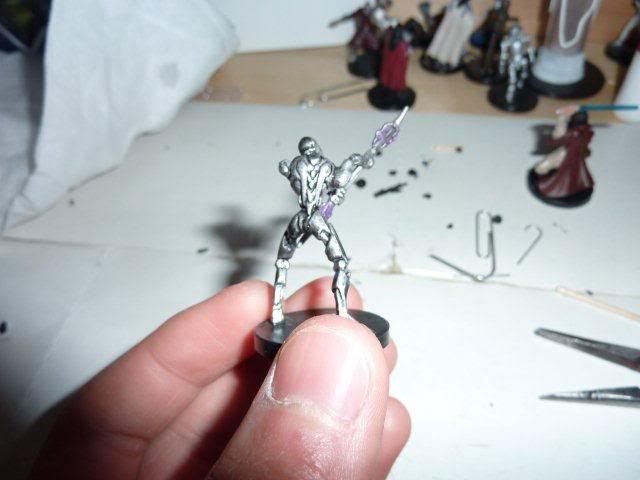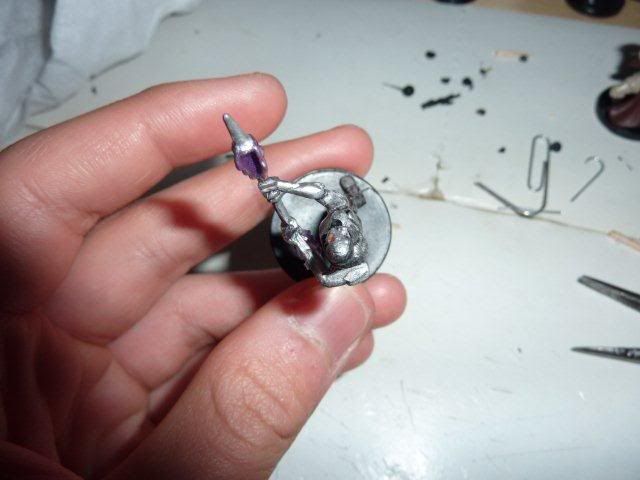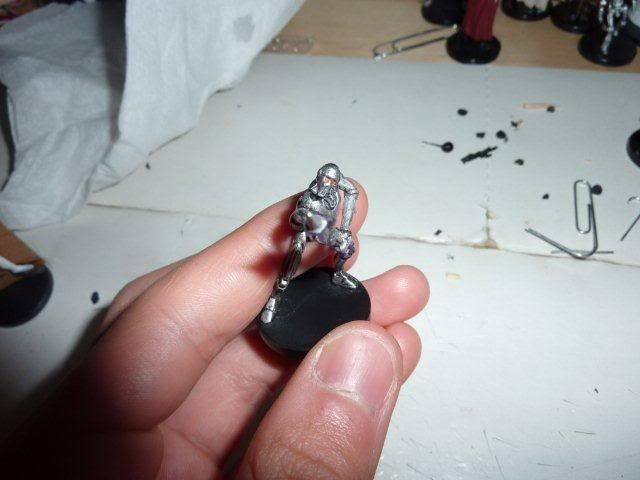 Now, take out your clone-strapped-to-a-wall along with the IG-100, put them in the correct position, and viola! You now have an IG-100 who is giving this poor clone trooper "shock" therapy! MWAHAHAHAHAHAHAHAHAHAHA!!!! (finished pics below):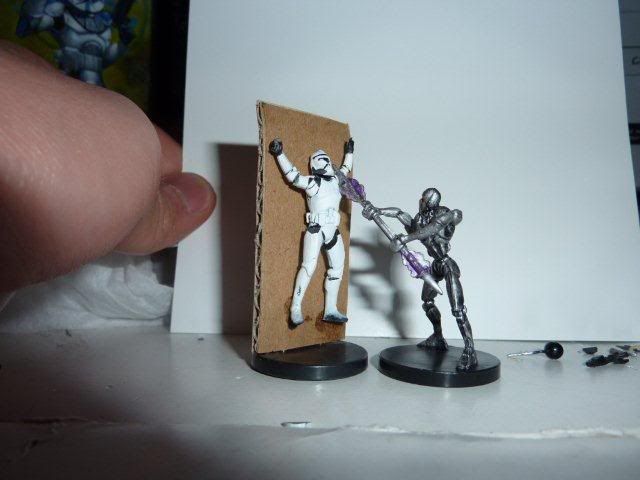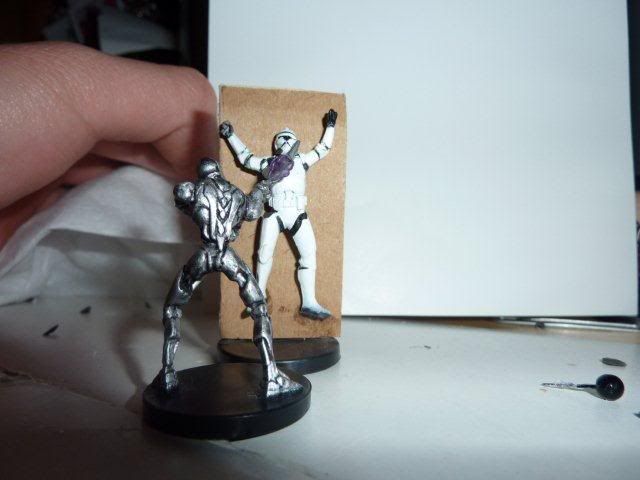 Lemme know what you guys think! Q's/Comments always appreciated...hopefully this will have more comments than my Pt I thread di (meaning, more than 0 comments, lol)